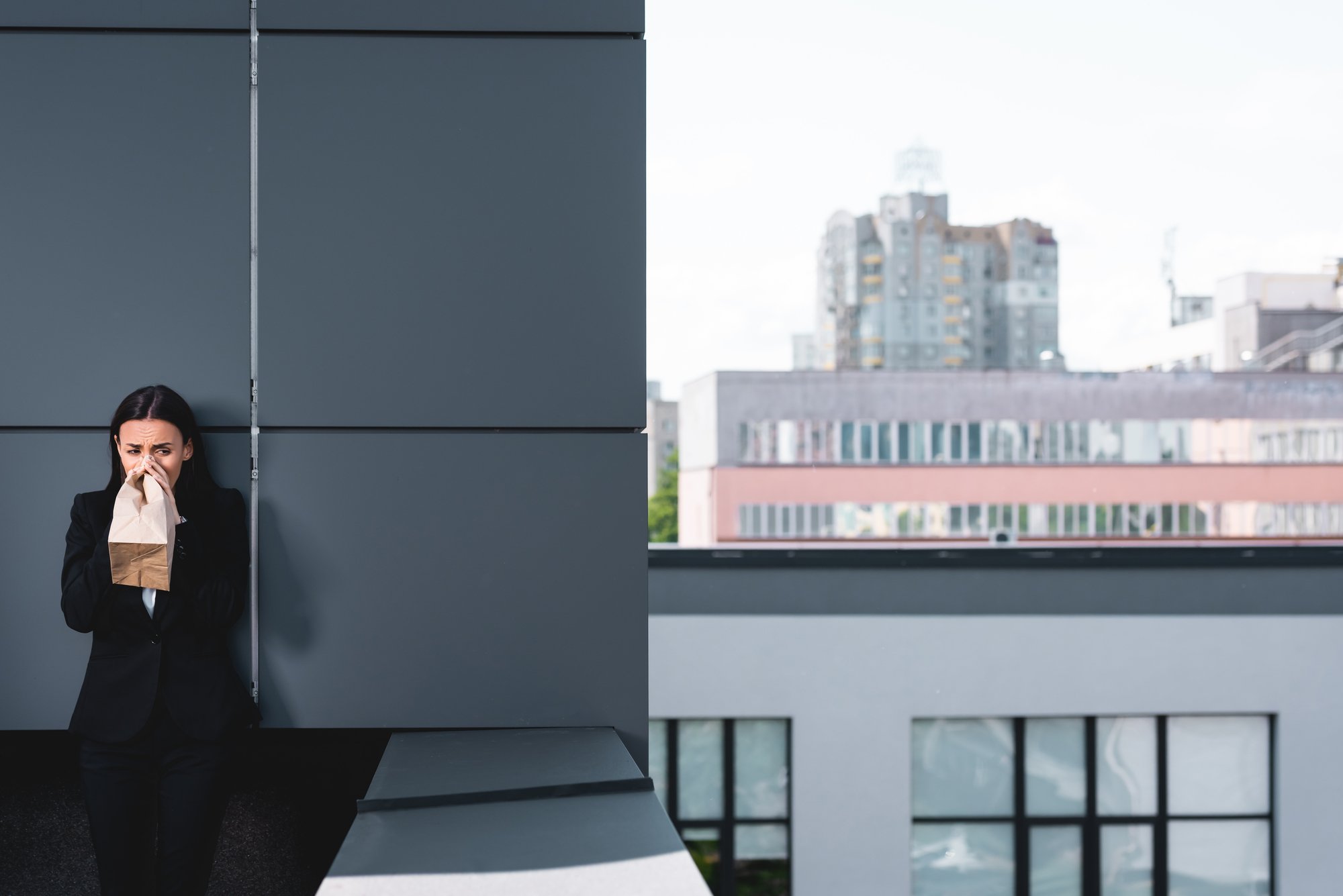 Ever since I became a coach twenty years ago, I've been hearing a certain four-word phrase from other coaches.
You can almost hear the coach's heart clutch when they utter these four words. And it's surprising because coaches are such optimistic people. But even optimists have fears, sometimes.
These words offer a red flag that, when you know how to read it, tells you how to handle the fear.
You may share this fear. If so, you may be saying these four words. And it could be holding back your coaching career. So I'm going to offer some insight on what it means and what you can do about it.
Read on...
This four-word phrase needs some context. So here's how it shows up:
I need to ....to get my coaching career going.

I'd better....or I'll never get clients.

I want to....but something is holding me back.

I don't know how to.....

I've got to.....

I just need to....and everything will work out.
You've probably guessed what this phrase is (or maybe you peeked)!
It is: "Put myself out there." Have you heard this phrase yet? Have you used it yourself? It's code for fear of being rejected or fear of failing These fears represent two major unmet Needs identified by the late Abraham Maslow. One is the Need for Belonging. The other is the Need for Self Esteem. These Needs are natural. We all have them.
The fear occurs when these Needs are Unmet. They are easy to meet when you know how (or work with a coach who understands this dynamic). Most positive psychology coaching schools don't teach Maslow's Needs theory, but we do.
New coaches succeed faster when they work with coaches who understand this.
Once your coach has helped you meet your Need for Belonging or Self-Esteem, you can take the spotlight off yourself. That's what the phrase, "Put myself out there", does. It makes what you do all about "myself".
Great coaching is never about the coach.
Once you take the focus off "myself", it becomes obvious where it needs to be. Put your focus on others. Learn to listen more deeply to them. Notice the people who want and need your coaching. They are always sending signals, but when your focus is on "myself", you won't notice them. So your efforts to grow your coaching career or business will be clumsy. You won't do your best work and you may, indeed, wind up feeling rejected or like a failure.
I'm here to tell you to stop putting yourself out there.
Just be listening to others and hear what they are really saying (they have code phrases too). Be the coach whose Needs are so well met that you can forget yourself long enough to hear what others need from you and your coaching career will practically build itself!
Want to be the coach who can hear what's going on by just listening to one sentence? Join the Certified Positive Psychology Coach Program before prices go up. We don't just teach you about Strengths. Actually, we teach about Strengths and a whole lot more. We help you put the whole picture together so you can coach masterfully. We also teach you the secrets to building your coaching career.
Click below for FREE downloads on becoming a positive psychology coach and more: