I spoke to a member of Certification Bootcamp this morning about her Coaching Triads.
She called me because I sent her a rather cryptic message:
Stop being 'nice'; start being honest.
Dig deeper.
But maybe I should back up a bit and mention what a coaching triad is and how it helps you become a master coach. A coaching triad is a tool I dreamed up with one of my mentor coaches many years ago as a way for coaches to prep for IAC Certification. Triads provide learning on multiple levels and they are free. Three coaches get on a three-way-calling line or use a free bridge line. They each take turns being the coach, the client and the observer. After each coaching session, they talk about what they heard. Everybody learns - fast. This is an 'extra service' that Bootcamp members are using to prep for the live intensive - fast.
Back to the coach who called me. You see, someone (I thought it was her) from the bootcamp emailed me over the weekend, and asked how to tell a triad partner that her coaching was missing the mark. She also mentioned that she was having trouble coming up with a problem or goal to be coached on in every triad session. Hence my advice above.
It turns out I sent the advice to the 'wrong' coach, but it fit perfectly for her. And I can't find the original email from whoever sent it and I suspect it doesn't exist. (Imagine the theme from the Twilight Zone playing).
Those questions are common problems for coaches in triads until they start thinking like master coaches. Then the problems disappear like 'magic', because their thinking has changed.
We employ as many tools like these as possible so our student/coaches become master coaches faster. Certification, especially live certification, turns up the heat like a catalyst in a chemical reaction. Learning become almost instant.
I believe it was Leonard Bernstein who said that to achieve great things, it takes a plan and not quite enough time. So I suggest you plan to be a master coach faster. It's the surest way to coaching success. Once you start thinking like a master coach, you'll understand why.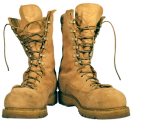 Ready to achieve great things and become a master coach faster? There are 2 seats left at the early bird price for the live Certification Bootcamp intensive. Join us!
Oh, and if you're the one who sent me that email, you're answer is above.