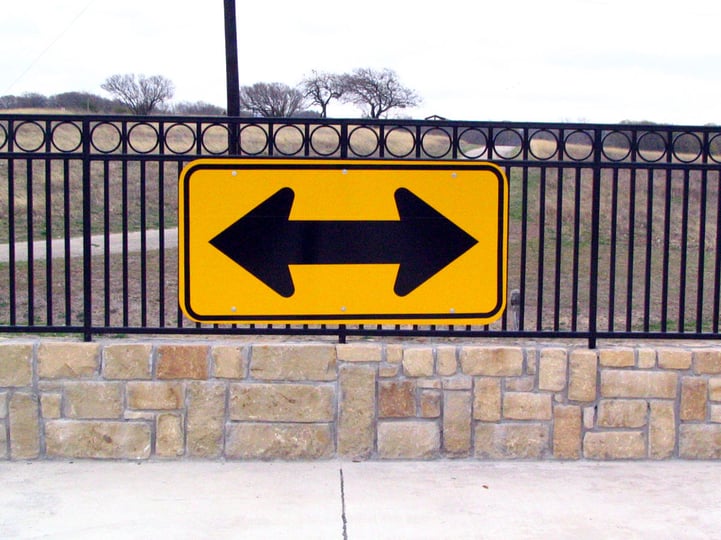 Most people assume that life, business, and executive coaches give advice, because that's what most professionals do: give expert advice.
For instance, if you hire an attorney, s/he gives you legal advice. If you hire a broker, s/he gives you financial advice. And if you go to a hair stylist, you expect some advice on your hair. But coaches really aren't advisors.
By the way, this answers the question posed to me years ago by one coach wannabe, "How do you charge for free advice?" Most new coaches ask some version of this question when they first set up their coaching businesses. The answer is, "You don't." Free advice is everywhere, but that's not what coaches do.
Huh? What do coaches do then, if they don't give advice?
Well, here's one of the most succinct definitions of coaching, from David Rock, who pioneered brain-based coaching. He says, "Coaches help people think better."
"Why would anyone pay hundreds of dollars per hour to have somebody help them thinking better?" you might ask.
That's certainly an understandable question. Because Rock's definition is so simple, it doesn't even hint at the power of coaching. In fact, most coaching definitions don't. Here are two coaching definitions I borrowed from the blog post, "What is Life Coaching?"
School of Coaching Mastery (SCM) definition of coaching: Coaching is a customized conversation that empowers the client to get what s/he wants by thinking and acting more resourcefully.
International Coach Federation (ICF) definition of coaching: Coaching is partnering with clients in a thought-provoking and creative process that inspires them to maximize their personal and professional potential.
These definitions get closer to what really happens in an effective coaching session, but if you've never been coached, it's still hard to imagine the value, so it's no wonder untrained coaches tend to give advice and then wonder why they don't have more paying coaching clients.
If your "coaching" is really about giving advice, you're not coaching; you're consulting. Sometimes the client needs consulting, so if you're qualified to consult within your specialty, go ahead and consult. But don't call it coaching, because your clients won't know what they're buying.
And don't ever call yourself a coach just to get around the fact that you don't have the credentials to do something else. Coaching is unregulated virtually everywhere, but If you're not qualified to be a counselor, psychotherapist, financial advisor, legal advisor, or health professional, etc.; it's unethical to advise people under the heading of "coach", because coaches don't advise and because calling your service one thing, when it's really something else, is false advertising. And finally, because these specialties are usually regulated.
What coaches really do is shift their clients' mind-states. This is pretty profound, requires skill, and it results in dramatically better outcomes. We don't heal our clients, but we do bring out their personal greatness, which has in common elements from Presence, Flow, Love 2.0, and more.
In short, coaching clients think better. Way better.
When clients think better, they see solutions to problems and pathways to reaching goals. They sometimes realize they don't even have problems (or maybe what they have are really good problems) and they even become grateful for what they already have. Sometimes, they find strengths they'd forgotten, or values they truly treasure that pull them forward. Sometimes they realize they already have the people and resources they need, or that they know where to find them.
And occasionally, they discover a gap that needs filling.
There may be a gap in knowledge, vision, plan, or relationships. In these rare cases, the coach may prompt clients with a few possibilities they didn't know about. The coach might say, "I've seen others try X, Y, or Z in this type of situation and it was effective for them. What do you think?" But a great coach will never say, "You should do X." The first is offering options; the second is giving advice.
Even offering options is ineffective unless it's really needed, which is pretty rare.
Do you know how to help people think better? Do you how to shift people's mind-states so they think and act more resourcefully? Do you know how to elicit people's personal greatness? And when and how to offer options?
If not, or if you're unsure, the upcoming Certified Competent Coach course may be perfect for you. Find out more and download the face sheet, or even register, below.