Coach Certification
Coach Certification from a recognized life and business coach organization is the mark of professionalism in the coaching industry.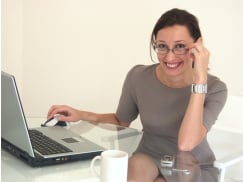 Unfortunately, coach certification standards vary widely among coaching schools, from 'rubber stamps' that individuals can get just for paying a fee (not credible), to coach certifications that represent months or years of preparation and achievement on the part of the coach, such as those provided by School of Coaching Mastery.
For that reason, most professional coaches eventually get a coach certification from an independent, not-for-profit professional coaching association in addition to coach certification from a coach training school
The two most recognized not-for-profit coach certification organizations are the International Association of Coaching (IAC), and the International Coach Federation (ICF).
School of Coaching Mastery prepares coaches with 125 hours approved by the ICF.
School of Coaching Mastery's coach training curriculum is also designed to assist business and life coaches to qualify for the ICF's three coaching credentials, the Associate Credentialed Coach, the Professional Credentialed Coach, and the Master Credentialed Coach.
You can build your coaching business as you study at School of Coaching Mastery and prepare for the ICF coach certification at the same time. We will recognize your progress along the way with Coaching Certificates and Coach Certifications that you can display with pride on your website and business card, because our coach certifications represent a level of achievement that places you head and shoulders above the majority of business and life coaches.
Here are a few coach certifications that you can earn at School of Coaching Mastery:
Julia Stewart Coaching & Training Programs
P.O. Box 410052
St. Louis
MO 63141-0026
Phone: 877-224-2780 (TOLL FREE IN US,CA,PR,GU)
International callers please use Skype: jscoach1053