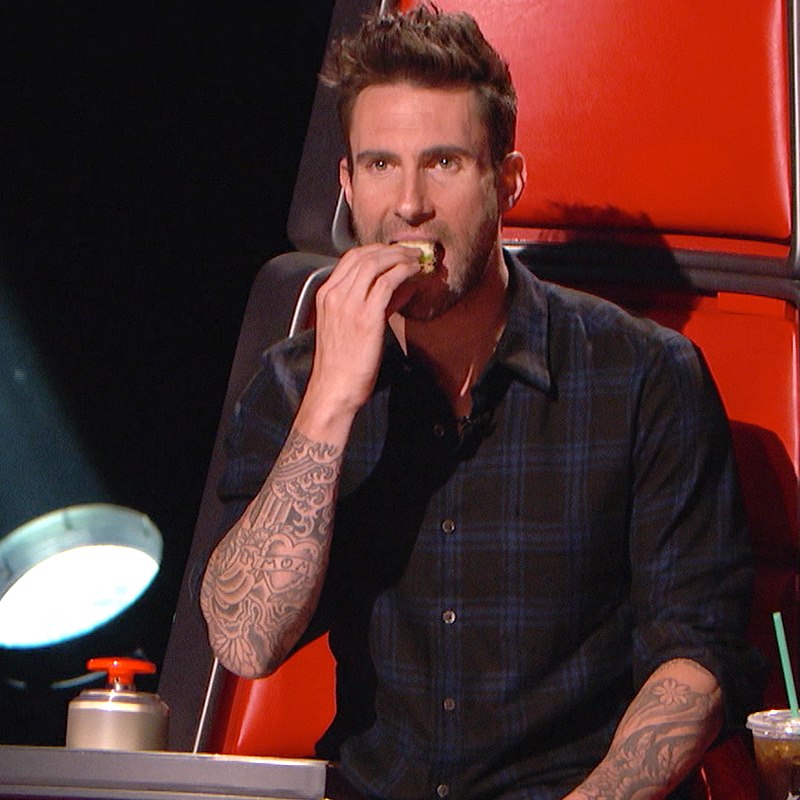 I've written about why coaches love NBC's The Voice, before.
And last night's season premiere was just as positive and entertaining a usual, except for one big difference...
Sexiest Man Alive and Voice Coach superstar, Adam Levine, was off his game. Way off.
Adam didn't attract a single singer to his team last night during the Blind Auditions. Every other coach, Pharrell Williams, Christina Aguilera, and Blake Shelton, picked up multiple singers, but neither Adam's charm, looks, nor winning record could persuade any singer to take a chance on him.
His arch rival, Blake Shelton gloated that Adam's pitch was all wrong: Adam pleaded with singers to join his team, because he "needed" them. He wanted to "share" their glory when they won.
Would you hire a coach who pitched you like that?
Even Adam admitted his mojo was gone; his supreme confidence had run out on him.
Well, every now and then I hear from a new or not-so-new coach who can't seem to attract any clients. They are frustrated, discouraged, feel like somebody's played a bad joke on them, and/or a little desperate.
Sometimes they are very desperate.
They are mystified by the problem. And yet, most folks can watch them in action and see it: They are unsure of themselves, needy, and suspect something is terribly wrong.
You know, like maybe they are...failed coaches?
Not attractive.
I feel for them, because I've had that experience. But I don't worry, because the situation is fixable and the lessons learned can be priceless.
If Adam Levine, who's been accused of being obnoxiously confident, can lose his mojo, so can any of us. And the pattern is the same for everyone. If we can't take a few "No's" in stride, our brains actually change and we start to think like losers, instead of winners.
Martin Seligman calls this "learned helplessness". The survival value of learned helplessness might be to discourage rivals from fighting to the death and instead encourage losers to behave like good followers, instead of conquering kings.
Fortunately, most of us don't fight to the death for anything, these days, but unfortunately, our brains still learn to be helpless pretty easily. For someone like Adam, a young man who's enjoyed phenomenal success, this experience could be new, so he may have little or no idea how to handle it.
You are probably older, wiser, and perhaps have experienced a loss or two. So how did you come back from those losses?
There are loads of tools that can shift your brain state easily, such as somatic tools. For intance, standing with your hands on your hips (Think: Superman) for a few minutes, or raising your arms in the air (Think: V for Victory) can raise your testosterone levels the way winning does (Don't worry, Ladies, you won't grow a beard). By the way, winners naturally adopt these postures and thereby condition their brains for more confidence and winning.
The real value of confidence is that it allows you to shift your focus away from yourself and onto the task at hand. If you take it far enough, it begins to look like humility - in the most attractive way.
Keeping the focus on the potential client, and off yourself, can make all the difference. Offer them something with no strings attached, like a complimentary coaching session and give them tons of value whether or not they hire you.
By the way, Pharrell Williams is the perfect model of an attractive coach: passionate, insightful, generous, humble, and still offering value even after the singer has already chosen his/her coach, because he's a different kind of winner, someone who leads from behind.
He's really not there for the win; he's there for the talent. Be that coach.
If you've never experienced a loss, pursue coaching clients like an obnoxiously confident Adam Levine and you'll attract some.
But if you're like most coaches, be a little wiser.
Channel your Inner Pharrell.
Want to learn more about the subtleties of client attraction? Explore Coach 100: