Coach Training Instructors: All IAC Master Certified Coaches
All SCM Instructors are certified coaches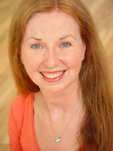 Julia Stewart, MMC, President, Master Instructor

Julia is a coach, coach trainer, and seminar leader, who uses her creativity and humor to expand people's thinking and inspire them to work brilliantly. She's a former "Visionary Coach" for the world's largest coach training company, the Lead Certifier for the Thomas Leonard Coaching School, an Expert Life Coach for Fitness Magazine and a guest instructor for the University of Houston's Executive Coaching Institute.
Julia is passionate about the power of coaching to transform the world and is committed to helping coaches forge positive change with the help of powerful coaching skills. She has a BA from Washington University in St. Louis , an MFA from Sarah Lawrence College and is a graduate of Coach U, a member of the International Coach Federation (ICF), a founding member of the International Association of Coaching (IAC) and an IAC Master Masteries Coach. Julia founded the School of Coaching Mastery in 2007. Currently, she is studying positive psychology with Harvard's Tal Ben-Shahar as she prepares for her PhD in the science and philosophy of coaching.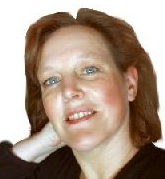 Natalie Tucker Miller, MMC, Master Instructor (Recorded classes, only)


Natalie models the importance of living the concepts of coaching mastery in our everyday lives. This is accomplished by allowing oneself to become aware of the chatter of the mind and balancing it with the soulful peace of spirit guidance. She firmly believes that coaching is a be-ing state as opposed to something you "do".
Having trained at the Thomas Leonard Graduate School of Coaching, she later accepted a position at the school as an instructor and certifying examiner. Certified by the International Association of Coaching, she became a certifying examiner for the IAC in July 2005 and is the current Lead Certifier for the IAC.
In January 2006 she was offered the opportunity to lead the IAC as President, a position she held until March of 2008. Additionally, she was on the team of international coaches who designed the 9 IAC Coaching Masteries™.
For more information, visit www.ageless-sages.com
Elizabeth Nofziger, MMC, Instructor, ( Recorded classes, only)


Elizabeth Nofziger is an IAC Master Certified Coach and is a member of the IAC Board of Certifying Examiners. She's also the founder of Fresh Vision Coaching. Elizabeth is involved with the School of Coaching Mastery as an Instructor, a Mentor Coach and as Student Enrollment Advisor. She helps busy professionals discover a wealth of physical energy and career passion so they can spring out of bed on Monday mornings! Elizabeth's interests include health and wellness, personal development and spirituality.
Questions about SCM? Telephone: 877-224-2780 (TOLL FREE IN US,CA,PR,GU)
Julia Stewart Coaching & Training Programs
P.O. Box 410052
St. Louis
MO 63141-0026
Phone: 877-224-2780 (TOLL FREE IN US,CA,PR,GU)
International callers please use Skype: jscoach1053