Coach Training Instructors: All Certified Coaches with Additional Certifications in Positive Psychology
All SCM Instructors are certified coaches with positive psychology backgrounds

Julia Stewart, MMC, CiPP President, Coach Trainer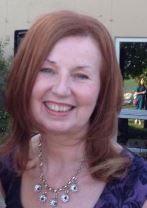 Julia is a coach, coach trainer, and seminar leader, who uses her creativity and humor to expand people's thinking and inspire them to work brilliantly. She's a former "Visionary Coach" for the world's largest coach training company, the Lead Certifier for the Thomas Leonard Coaching School, an Expert Life Coach for Fitness Magazine and a guest instructor for the University of Houston's Executive Coaching Institute.
Julia is passionate about the power of coaching to transform the world and is committed to helping coaches forge positive change with the help of powerful coaching skills. She has a BA from Washington University in St. Louis , an MFA from Sarah Lawrence College and is a graduate of Coach U, founder of the International Association of Positive Psychology Coaches. Julia founded the School of Coaching Mastery in 2007. Currently, she is studying positive psychology with Harvard's Tal Ben-Shahar as she prepares for her PhD in the science and philosophy of coaching. Julia founded the Certified Positive Psychology Coach® Program in 2014.
Kerstin Jatho, MAPP, PCC, CPPC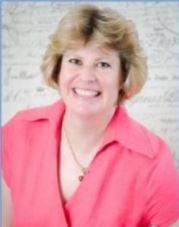 Kerstin's personal philosophy is that with a curious open mindset and life perspective all human beings can aspire to flourish, be successful, and happy in their lives. She is passionate about positive psychology and imparting scientific tools and techniques that enable people to get unstuck and shift their thinking and behavior.
Kerstin is very much a people's person. She is an unashamed optimist with an open, intuitive and gentle manner. This allows for the process of building the bridge to personal and/or professional success to be a comfortable, natural and enjoyable one. Her ability to be assertive in a calm way makes for an even-handed and open-minded experience.
Kerstin has a Master's Degree in Applied Positive Psychology as well as B.Com Degree in Economics and Accounting. Kerstin is an ever-avid student by nature, and continuously strives to grow and develop her multiple skills and knowledge. One of her current professional aspirations, which she is working towards, is to obtain her PhD in Organisational Psychology.
Besides personal coaching and mentoring Kerstin supports leaders, teams and individuals to flourish in their personal and professional lives. Enabling people to thrive whilst being happy @ the workplace and assisting companies to create the space for employees to be fulfilled. As an ICF Global accredited PCC Coach Kerstin specializes in assisting executives and leaders to lead with courage, confidence and ethics. Balancing the diverse scales of peak performance and productivity with happiness and wellbeing and that for the both the leader as well as the team.
David Papini, ACC, CPPC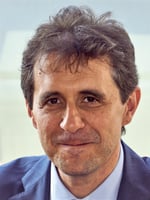 David is a coach, counselor, consultant, psychologist, trainer, IT guy and public speaker born in Florence in 1966 just a few months before the deluge, and that's a kind of destiny (and also a Jackson Browne song he loves).
David lives in Milan and works worldwide and that's been a rewarding choice since the nineties.
Today, as a certified Coach helps clients getting what they really want, as a Counselor helps clients to explore their life experience and witness how tough and creative a relationship can be, as a Trainer he helps trainees in stretching their brain, growing and learning, as a Public Speaker enjoys co-creating experience on the fly, as a dad love his two children and his partner. As a man he's grateful and worried that he has got this wonderful life. He's also fond of categorizing his professional and life roles ;-).
As an author he published books about emotional intelligence and teams. Most recent book is "The taste of emotions" to help readers to rediscover the flavor of life and live better with themselves and others.
David has background in psychology (M.A.) and humanities, many IT industry certifications (MCT, CTT+, MCSE, MCTP, SCRUM Master), is a certified NLP Counselor and a certified coach (SCM CCC) and Certified Positive Psychology Coach (SCM CPPC), ICF ACC and International Association of Coaching (IAC) practitioner.