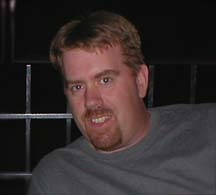 by Scott Schumacher
About five months ago, I took a courageous step and helped to mediate some long standing and embedded conflict that two of my very dear friends had been struggling to resolve. After getting them both together during an incredibly heated argument, after about 30 minutes, they were hugging and beginning to unravel some key differences. I walked out of that situation thinking that I had arrived on Mars, saying to myself, "What just happened?" and "Did I really help them out?"
Then both of these friends, as well as a client of mine, started encouraging me to think about going into coaching. Shortly after that, I stumbled upon Julia Stewart's Free Coach Training Program and the School of Coaching Mastery.
Since I'm a blogger and a web designer, I naturally decided to blog about my experience taking this free class, just to see what I might learn, and what I might discover along the way.
I had no idea how a 28 hour free training program could so effectively set me on a path to coaching as a profession. This program was also a huge self-development boost for me, and I discovered so much about myself and ways I could improve my communication with friends, how I "showed up" in the world every day, and that I could almost naturally start affecting others with this change in myself.
Here are some of the highlights of what I learned personally:
That feeling "small" was not going to get me anywhere, and that if I really wanted to get what I wanted, I would need to "show up more fully" in the world.
That "stories" I create about situations aren't true, and staying in these stories keep me from moving forward
That to see great change in others I cared about, all I needed to really do was encourage them and simply BELIEVE in them fully.
In my professional life as a web designer, I began "showing up more fully" by blogging more and encouraging my clients to be more courageous in their marketing. I started using Twitter more regularly, and I even recorded a fun video (very outside my comfort zone of being on camera). One of my clients even said to me, "Scott, are you sure that you're really a web designer, or are you a coach?"
I'm sure that the Free Coach Training program is just the beginning of a "Coach Journey" for me. I'm eager to learn more, but more than that, I'm eager to "step up" and be courageous NOW, and simply begin coaching, and creating more greatness for myself and those I "believe in."
Thank you, Julia, for opening the door of coaching for me!
Scott Schumacher is an independent web designer and holistic practitioner living in Minneapolis, MN. You can visit both of his blogs and read about his experiences at www.holisticgeek.com and www.northerndruid.net.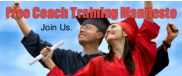 Want to kick-start your coaching career for free?