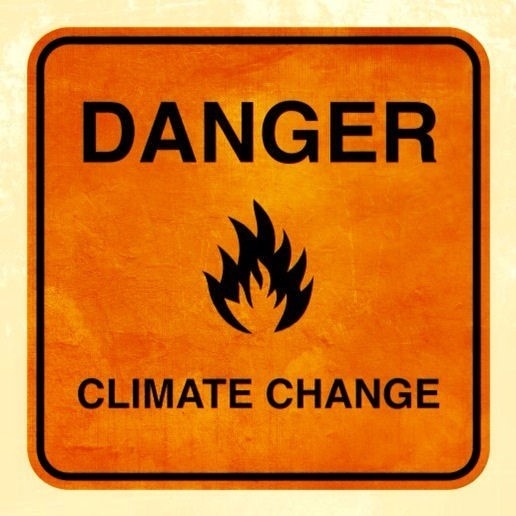 The Climate Crisis is announcing itself ever more loudly as epic floods, droughts, hurricanes, tornadoes, "rain bombs", enormous fires, "exploding glaciers", disappearing coastlines, civil wars, refugee crises, and even drug epidemics. Most of us are unaware how dramatic and widespread climate disasters have already become, because our news is primarily limited to our own regions, and because taking it all in is overwhelming and terrifying. However...
Acknowledging all this is positive, because...
The Truth is Always Positive.
It's time for coaches to fully acknowledge that the world we grew up in is gone and this new world portends unprecedented challenges, as well as enormous opportunities for us, for our clients, and for the world, itself.
There is already evidence that leaders in Climate Change are succeeding, which offers tremendous hope that humanity will head off the worst of Climate Change, before it's too late. But we've made too little progress, so far. Real change requires inspired action from virtually everyone, including those of us who elicit the greatness of others.
Because an insidious impact of climate catastrophe is overwhelming negative feelings, such as hopelessness, PTSD, crippling anxiety, and depression. No one is great when they're in the grip of negative feelings. Positive psychology coaches know that preparing for post-traumatic growth can head off the most debilitating symptoms of trauma, that we can assist people to become more resilient, more proactive, and to build resources to meet virtually any challenge. But...
We must help ourselves before we can help the whole world. Are you ready?
Climate Change is the single biggest existential threat to your coaching business, but with planning, inspired action, and intent, you can make that a net positive, rather than a negative. In so doing, you'll emerge as a much-needed leader in an increasingly chaotic world, but...
How do you lead in the Age of Climate Crisis?
This is a conversation all coaches need to have. We need to talk about it with each other, with our clients, with our own coaches, and of course, with our families, friends, and communities. The answers will likely surprise you.
You may think you know your calling or purpose, that you already live a values-centered life, but the trajectory of your life is being redetermined by the planet, herself, and she may send you places you never intended. The cool thing is that this universal emergency is forcing us all to identify what actually matters and to let all the other BS go.
The climate crisis has pulled me away from my usual concerns about positive psychology coaching and how to help my clients thrive, while teaching others to coach with powerful, evidence-based tools. All that still matters, but I had to I become a Climate Reality Leader in Al Gore's Climate Reality Leadership Corps, because right now, that matters even more. As a CRL, I'm licensed to share Gore's Inconvenient Truth/Inconvenient Sequel talks to my networks, in customized form.
The most emotional moment in the 3-day Climate Reality Training I just took with Gore and his team was when he acknowledged that, "we could lose everything we hold dear". Everything. Every one of us is in danger of losing all that matters most to us. This is no exaggeration, because many already have lost everything.
Or we can be heroes, leaders, inspirers, and creators of a new world.
I have answers, but I don't have all the answers. I'm a coach, so my Climate Reality talks must be interactive.
Will you come talk about it? I'm giving my first Climate Reality for Coaches talk on December 11th, 8-9 PM EST, via interactive webinar. Just to be clear, this is a talk about the Climate Crisis and how it impacts coaches. It is not about coach training. It is, of course, free of charge. Lead the change with me.
Come join me to talk about what this all means to you and to all you hold dear.