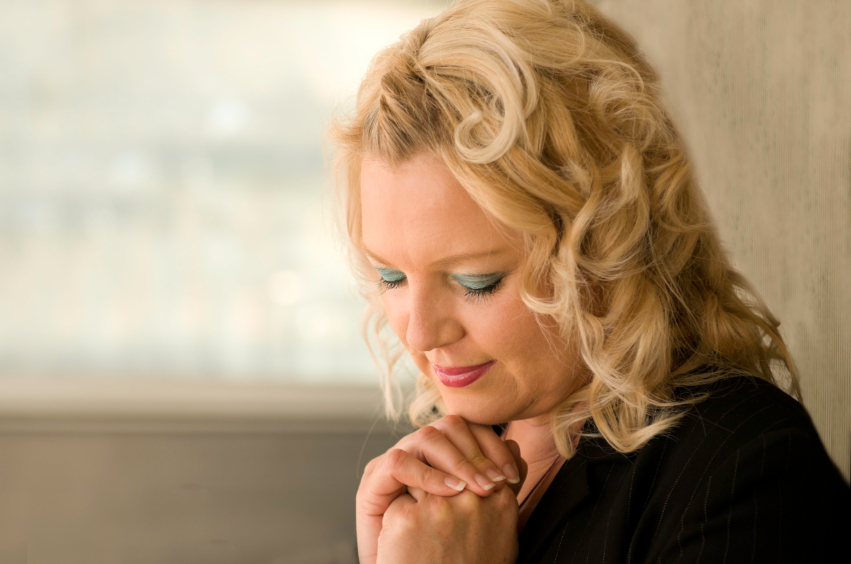 Practicing gratitude, or appreciation, is a classic tool in positive psychology coaching. It's not every coaching client's cup of tea, but for those who are willing, or eager, gratitude pays handsomely. And the following ten discoveries about gratitude may help influence a skeptical client. All are well researched.
What you appreciate appreciates. This one from positive psychologist, Tal Ben-Shahar, is a teaching mnemonic based on years of research. Apparently, the more grateful you feel for something, the more of it you'll likely get. Example: let's say you're about to pass the 2-year mark with your new marriage, when your happiness "marriage boost" may expire, like most other newlyweds'. However, you're smart enough to take a few moments everyday to remind yourself what you appreciate about your spouse and to share that with him/her. Guess what? You have a much better chance of staying happily married!
Gratitude needs to be heartfelt. Like many women in America, I started a gratitude journal back in the nineties, because Oprah guaranteed it would make me happier. I kept at it for years and, although I thought it was well worth my time, I didn't get dramatically happier. Now I know why: as positive psychology researcher, Barbara Fredrickson says, in order for gratitude to have full effect, it must be heartfelt - everytime. I made the mistake of turning my gratitude journal into a habit and missed some of the benefits. Read on for ways to make your gratitude practice heartfelt over the long-haul.
Gratitude promotes savoring. This discovery and the seven that follow can be found in positive psychologist Sonia Lyubomirsky's The How of Happiness and it uses a neuroplasticity tool, called savoring, which is basically slowing down and experiencing something fully. When we take a few moments to savor, we create more extensive neural nets in our brains and that causes sustainable change. You can use your mind to change your brain - and your life - for good. Read to the bottom

for an example of how I used gratitude and savoring to give myself a profound happiness boost.

Gratitude promotes self-worth and self-esteem. Your brain, like everyone's, has a negativity bias, that likely kept your ancestors alive back when they still slept in trees. But in today's world, most of us can afford to focus most of the time on the positive. When we're grateful for the ways others have helped us, we actually feel better - more confident and capable - about ourselves, as a result.
Gratitude helps you cope with stress and trauma. About one quarter of us (myself included) are genetically predisposed toward depression after bouts of high stress. We can obsessively try to control our environments, so we never get stressed (good luck with that), or we can find better ways to cope with stress. In fact, the Father of Positive Psychology, Martin Seligman, has been working with US Armed Forces (they have a huge Post-Traumatic Stress Disorder problem) to promote Post-Traumatic Growth. Gratitude can be a handy tool for handling difficult times with resilience and can help reduce pathology, as a result.
Grateful people tend to be good people. Gratitude promotes moral behaviors, such as helping others, giving more generously, volunteering, being fair and compassionate, and generally caring more about the welfare of others. It even helps us be less materialistic, helping to break what chains us to the rat race.
Gratitude strengthens relationships. People who practice gratitude tend to have more harmonious relationships, both personally and professionally. And a large and varied network of engaged relationships boosts our resilience and success.
Grateful people are less likely to compare others. All great coaches know that comparing others just limits them and comparing ourselves to others is a fool's game. Practice gratitude and you'll find it easier to appreciate everyone - yourself included - on their own merits.
Gratitude reduces negativity. Emotions like anger, fear, sadness, envy, worry and more tend to take a hike while you're practicing gratitude, because you just can't feel heartfelt gratitude and feel bad at the same time. And what you practice daily becomes your habit. Practice the habits you want to have.
Gratitude thwarts "hedonic adaptation". That's a fancy term for something you already knew about: humans tend to get used to pretty much everything. So helping your clients get what they want can make them happy briefly, but helping them appreciate what they have can boost their happiness forever.
Here's a suggestion for how to boost your appreciation and get more of what you want - and stay happy with it. Every night before bed, I meditate on Three Good Things that happened that day. This is a classic positive psychology exercise that's been shown to significantly boost happiness levels.
Basically, I note three or more good things that happened and what I appreciate about them, including how I helped contribute (even if only to stop and notice them - this is important). Then I savor the experience by adding a neuroplasticity (and classic coaching) exercise to increase connections in my brain, creating a more sustainable level of appreciation.
So for instance, one night I appreciated that it had been a gloriously beautiful spring day. Then I asked myself what a beautiful spring day looks, feels, sounds, smells and tastes like.
Looks: lacy light-green leaves against a deep-blue sky, yellow and purple flowers blooming in the sun, long stretches of deep-green grass.
Feels: cool air and warm sun on my skin, ease and relaxation, a sense of wholeness, and oneness with everything.
Sounds: birds singing, lawn mowers running, kids playing softball.
Smells: new mown grass, lilacs blooming.
Tastes: asparagus, strawberries.
It only took a few minutes.
I started the next day with a conversation with my sister about a kitchen remodel that wasn't going well, the last hectic days before a big wedding, an argument with a boyfriend, trying to get Medicare to pay for my Mom's physical therapy. Basically, it was a laundry list of what coaches call, "good problems" (there's a kitchen remodel, a wedding, a boyfriend, and therapy for Mom - all good things), but we weren't appreciating the good.
Then I went out to walk my dog while mulling over our various complaints. Upon return, the lawn guys were busily mowing our lawn. Just then, as I was about to walk into the garage, it hit me: the smell of new mown grass!
Suddenly I noticed it's a gloriously beautiful day, TODAY. And I experienced both the joy and pleasure of noticing how great life is, right now. That feeling colored about 75% of my day, making me more positive, good-humored, kinder, and nicer to be around. I probably would have missed it, because I was so preoccupied, if I hadn't taken a few moments to savor it the night before.
I was able to multiply that wonderful day over and over with the same exercise. Eventually, I may have to replace this exercise with something else, because all habits can become boring and I want to keep it heartfelt. Fortunately, there's a whole host of positive psychology tools that I can try and/or modify and they all can work beautifully.