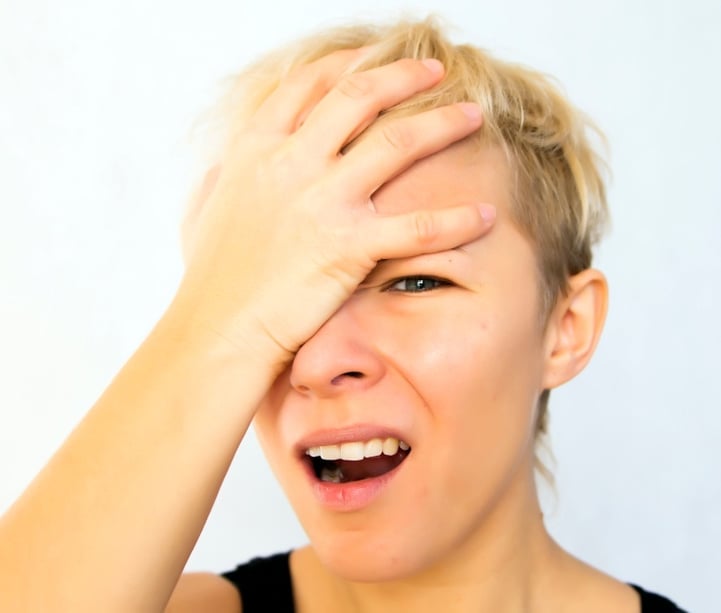 In my career as a coach trainer and mentor coach, I've known some amazing coaches who changed many lives, but I've also seen some embarrassing rookie mistakes and made a few, myself.
Some mistakes keep popping up on my radar, so here's the blog post i think about writing whenever I see one. I hope it helps!
5 Rookie Mistake New Life Coaches Should Never Make:
1. Using a personal email address as a business address. The address you use with family and friends, such as FredWilmaAndPebbles@aol.com, may fail to address the bedrock issue in business credibility: your professionalism. Don't communicate that you're an amateur by using a family address. And MissFancyPants1986@hotmail.com may be your flirty way of expressing yourself on eHarmony, but it's TMI for business. Use your name and no one else's, or use your business name. Alternatively, tell people what you do with your address. One of my first was, ICoach121@optimum.net. Of course, having your own web address is a bit more impressive. Another early address I used was coach@YourLifePart2.com.
2. Getting a website before you're ready. A professional-looking email address is a must. A website probably can wait. In the meantime, a robust profile on one or more coach directories will do and/or social media profiles or pages. In fact, these provide feedback on what people respond to, so it's an awesome way to learn what will work for your website. Otherwise, you're likely to have a site that doesn't really represent you or your business. I knew a new coach who lived on Maui, whose coaching was about building thriving relationships, but the main image on her website was a single leafless tree in a frigid winter landscape. What? Most successful coaches take between a year and three years to get their first website. Get to know your business self, your clients, and what communicates what you do, effectively. No rush.
3. Quitting your job at the wrong time. I've had coaching students who quit their jobs the week after they joined my school. I love their confidence and commitment, but they tend to struggle. Coaches take between 3 months and 5 years to fill their coaching practices. With Coach 100, it takes between 6 months and a year. That's a long time to go without a full-time income. On the flip side, I've known coaches who hung on to their jobs too long. One excellent coach had a quarter of a million dollars in financial reserves, but still too nervous to make the leap. A big part of what coaches do is help clients get over the fears that prevent success, so get your own coach, if you're feeling stuck. On the other hand, if you're ultra-risk-adverse, consider coaching within a large organization, if that helps you feel more stable.
4. Not getting your own coach. How can you call yourself a coach, if you've never been coached? More to the point, how will you know to make smart rookie choices, if the only coaches you talk to are other rookies? You need your own coach, period. Think of it as a business deduction. Find your coach here.
5. Not getting training. There are still a couple of old timers who tell rookie coaches that they don't need training, but that's not fair to rookies. 20-30 years ago, there was no training, but a few talented people invented coaching, anyway. The rest of us have Thomas Leonard to thank for putting coaching on the map and starting the first coach training school and international coaching association. Like having your own coach, getting coach training flattens your learning curve, helps you make smarter choices, and contributes to your success. Coaches with training become successful quicker and are less likely to quit the profession. Don't take my word for it. Ask your coach.
Don't make rookie mistakes. Get the free Become a Coach eBook: