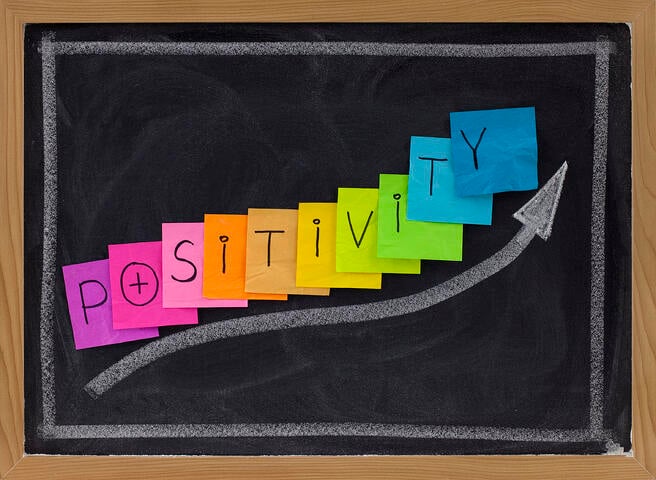 Positive psychology coaching is on the rise, because it works. So have you ever wondered how positive psychology coaching can help your coaching business flourish? I'm talking about how actual positive psychology interventions can impact your thoughts and actions to bring you more success, happiness, and yes - more clients.
Curious?
Success occurs when you do the right things at the right times. Positive psychology interventions can help you do the right things at the right times with surprising effectiveness. And it's not precriptive (as in, 'You must do it my way to succeed.'), but rather points out what's worked for others, so you can customize it for your desires, strengths and values.
As a mentor coach who specializes in positive psychology coaching, I see this phenomenon, daily. Here are three recent examples:
A new life coach who's building his business by leveraging his Primary Strengths. He's having a blast and his business is taking off like a rocket.
Then there's the executive coach whose business has also taken off like a rocket, but she's not having a blast, even though she's living her dream life. She's still reliving negative thoughts and emotions about her past. In her case, we're using positive psychology and positive neuroscience interventions to help her mind catch up with her awesome life and business. This will help her sustain her success. Otherwise, she likely will burn out, or start repeating negative habits that could short-change her success. You're not flourishing if you're not having fun.
Then there's the business coach who already thinks positively, but whose business seemed to be stalled. What's up with that? We cracked through some blocks and limiting beliefs around making money and feeling ready for success, using Great Self Coaching (another positive intervention). You guessed it. Now his business is taking off like a rocket!
When I work with my one-to-one Elite Mentor Coach for High Achievers clients, their frame of mind is often the topic. At one end of the spectrum, the wrong frame of mind, for instance a limiting belief that it's too soon to expect success, can hold the coach back. At the other end, the coach may appreciate her incredible success, but still be stuck experiencing painful thoughts and feelings from the past. In my opinion, neither is experiencing a positive business, yet.
My definition of a positive coaching business is one that is both successful, as defined by the coach, and thoroughly enjoyed. My one-to-one mentor coaching may be financially out of reach for some coaches (although it's not expensive when you consider the training and certification that is included). However, this Fall, I'm putting together a new mentor group that uses the same positive coaching interventions to help coaches build flourishing businesses. It's quite reasonable and includes some training and certification, as well.
If you're a coach who is serious about building a flourishing life and business, click the link below to find out more and/or make an appointment to ask your questions.