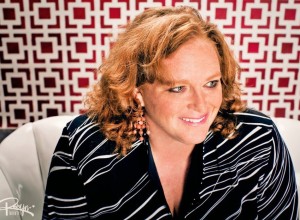 The following post is by Mattison Grey, MMC, master coach, trainer, speaker, and author of The Motivation Myth.
I have a saying…"connection wins."
While that might seem understated, it has been shown to be the case over and over in my coaching practice. Have you ever noticed that coaching is more fun and effective when you have a strong connection with the client? And that a close connection often leads to flow? I think we can all agree flow is an awesome place to be with a client! It's quite magical, sometimes elusive and often fragile.
Have you ever been trucking along in flow with someone and then BAM, it goes away?
Yeah, me too. Oops. What the heck just happened? Well, there's a good chance judgment happened. You see, connection requires trust. While that does seem obvious, and almost as obvious as judgment breaks trust, what is not as clear is that judgment breaks trust…all judgment. Stay with me…Yes, even judgment that is "good."
Yep, judgment good or judgment bad, breaks trust. So, when you accidentally (or intentionally) add judgment into flow, that flow is interrupted. Judgment breaks trust, therefore, connection, therefor flow. This is where the tool of acknowledgment comes in.
Acknowledgment, as I define it, eliminates judgment from our language and provides the opportunity to communicate and maintain flow. You can also use acknowledgment to create flow. It sounds too simple to work, but it does - almost every time. Flow seems elusive, but it's not. It just requires the coach to get out of and stay out of the way. Simple yes, easy no.
So, what is acknowledgment? It's probably not what you think.
"Acknowledgement is saying what a person did (completed actions) or the results that the person produced, without judgment or opinion, and it is delivered with a tone of appreciation, curiosity, or surprise."
The tone implies appreciation. "Wow, you really did something."
Acknowledgement: "You completed the project on time."
I can hear you now, "I don't judge people when I am coaching..." I'd encourage you to revisit that idea and stay curious. Positive judgment is still judgment and any sort of judgment breaks trust. That is what makes learning and implementing acknowledgment into our coaching so tricky. The tricky part of acknowledgement is that what you say must be delivered without your opinion or judgment (whether that is positive or negative). If there is any opinion or judgment in your words or in your tone, whatever you say is no longer an acknowledgement.
Another key component to acknowledgement is that it is not about you. This is amazingly hard for people to get at first. It sort-of scrambles the brain. Even when I teach this tool to high-level coaches and "people" people, they struggle at first to take themselves out of the equation and to really make it only about the other person. If the communication is in any way about you, then it is not acknowledgement, it is something else.
An easy way to begin to understand this distinction is to understand what acknowledgement is not. It is not complimenting, appreciation, validation, affirmation, thanking, recognition, praise, championing or cheerleading. There is a time and a place for all of these, and they are not acknowledgement (those things are all about you rather than the other person).
Here is what each of these sounds like:
Compliment: "The project is wonderful. You are so smart."
Appreciation: "I really appreciate your completing this project on time."
Validation: "I see that you have given this project a lot of effort and thought."
Affirmation: "I think you deserve all the credit for this successful project."
Thanking: "Thank you for putting all your time and effort into this project."
Recognition: "It is clear you are a very talented project manager."
Praise: "Awesome job."
Championing: "I told the CEO that you were the right person for this project."
Cheerleading: "I knew you could do it."
While these communications sound normal and nice, they are all a judgment of the persons' actions and are all opinions. In the course of a normal conversation these types of communications are just fine, and often considered good manners. However, when trying to create a high-performance environment and achieve and maintain flow, acknowledgment is essential.
Want to learn more about how to incorporate this tool into your coaching practice? Specifically, how to use it in conjunction with Active Constructive Response? Join us for a free Webinar on Monday, February 24th, 2020.
Attend this free one-time-only master class with Mattison Grey and Julia Stewart on how to use acknowledgment to create Flow in your coaching. Register now: