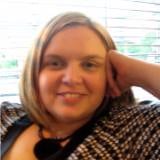 Guest post by Jen Waller, Top Ten Winner of Best Coaching Blogs 2011.
I didn't intend to become a coach, run my own coaching business or be my own boss when I first started out learning about coaching. I just found it increasingly fascinating and enjoyed playing and discovering.

It does mean that it's difficult to pinpoint the precise moment in time when I first started coaching - it just naturally evolved. I do know that it happened over a decade ago.

There's mistakes I've made, things I could have done differently and action I could have taken faster. However, I'm really comfortable with the choices I've made and the path I've taken as it's got me to where and who I am now.

Here's just 3 of those lessons from when I first started coaching:


1. Coach people from exactly where you are.

Having all the coaching knowledge in the world is not going to make a difference to clients unless you are using them by actually coaching people! Some of the best learning experiences I've had have come from working with clients.

That does not mean I'm suggesting don't ever seek and take formal training courses. I personally believe that it's a duty I have to my current/future clients to continually develop, explore and refine my work.

I am suggesting that you don't put off putting it into practice!

2. You don't have to listen and get involved with any distracting thoughts about self doubt or insults

I remember when I first started coaching that I had all these distracting thoughts running through my head.

It was not at all unusual to realise I was paying attention to questions in a coaching session such as
"Am I good enough?"
" I can't ask that question, what will they think?" or
"Who am I to ask that question?"

On other occasions it could be a running negative commentary on how terrible a question was, how something was clumsily worded or a general observation that my coaching was terrible and awful! - All a bit distracting to really focus and listen to my client in that moment.

It was the realisation that coaching was not about me, it was about the client in front of me (or at the other end of the phone) that made the difference for me.

It was the catalyst so that when I recognised those thoughts I could let them go, not get caught up in them and return my focus to my client in that moment – that thinking could be indulged in "my time", as I thought of it, outside of that session.

Funny thing was that the more I didn't get caught up in those thoughts during a session, the less they seemed relevant when it came to "my time" outside the session!

3. Not knowing a "script" of questions in advance is OK, it doesn't mean that you are not prepared.

As you watch others coaching, attend trainings and generally read around the subject you will no doubt come across some fantastic questions. Ones that leap out at you so that you want to store them away to pull out in one of your own coaching sessions.

At some stage in my early development I mixed up preparing for a coaching session with having to have a list of pre-planned questions complete with the order they would be asked in the session ahead.

For a while I thought that the fact that I found that really difficult to create (and when I did, never stuck to the list in reality) meant that I was a terrible coach. I let it get in the way of how confident I felt with my coaching.

What I had missed was the fact that this is a coaching conversation. I don't generally pre-plan conversations in other contexts, I allow those to flow naturally in response to what the other person says. So why do it with a coaching conversation?

Those questions stored away for future use still come in useful but they are used when it's the "best fit" with where my client is at that moment.

This new way of thinking also allows for the possibility that some of the most powerful questions utilise that individuals own language. If you like, questions that you create in the moment prompted by the answer just given – even if it is one similar to the ones you've stored away for future reference.

I've selected just three out of many possible things I've learnt. These are just my experience, what about yours?

If you are new to coaching, what can you take from this post that will make a difference to your next step?

If you have more coaching experience, what would you share for your personal journey?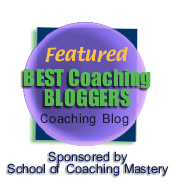 Jen Waller is on a mission to support, nurture and encourage coaching skills and talents from non-coach to coach and beyond.
Her coaching blog, Coaching Confidence, is a blog for coaches of all niches. Containing daily quotes, alongside posts covering topics such as personal development, coaching skills and resources. Each Friday the blog hosts a guest post covering a broad range of different coaching experiences, styles and approaches.
Want to enter Best Coaching Blogs 2012?