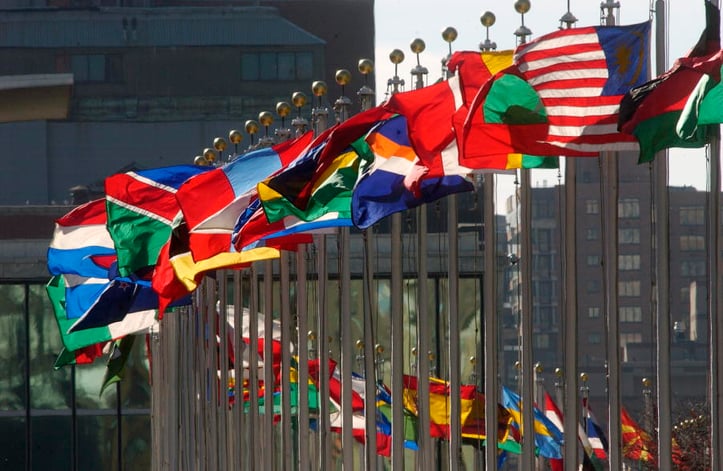 There's a post going around Facebook that discusses whether the International Coach Federation (ICF) should host any more of its Global Coaching Conferences in the United States, now the the US has placed an immigration ban on people entering from certain countries, because many of the ICF's members are from those countries and would not be able to attend.
In addition, some non-Americans are now refusing to enter the US for either work or pleasure, based on ethical grounds. And I have seen statements from organizations I admire that iterate that they are inclusive, regardless the current political climate.
SCM has always been inclusive and I'm proud that our students come together in interactive webinars from North and South America, Europe, the Mideast, Africa, Asia, and Oceana in a spirit of respect and trust.
Where ever you are from, you are welcome here.
I am so glad we are a distance-learning company and the travel ban does not effect us. It would be heart wrenching for us all, but most of all for those who are directly affected.
We believe strongly in inclusiveness, regardless of skin color, religion, nationality, gender, or sexual orientation. If you agree, we welcome you.
Trust and respect are fundamental to relationships and are the foundation of honesty and ethics. No one can coach well without them. Therefore they are requirements of professional coaching. All of our students are required to sign a Best Practices for Professional Coaches pledge to that effect.
Here is a specific passage from that pledge:
Professional coaches are unconditionally respectful to all people regardless of gender, race, color, religion, nationality, politics, or sexual orientation. They are respectful because that is who they are, not just because it is the law or because they have taken an ethical oath.
If you are someone who is naturally respectful of others, regardless where they come from, you may fit in well at School of Coaching Mastery and you are welcome here.

Explore coach training programs: