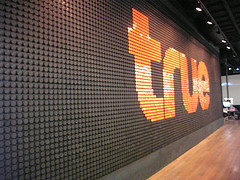 In 2008 Donna Steinhorn and Julia Stewart led a teleclass series on The Big Fat Lies That Coaches Cling To. The following article, written by Donna, is an adaptation from one of those teleclasses...
When Julia and I started out coaching, it was pretty easy to decide about coaching schools since there were only a few to choose from. And for the most part, the handful of coach training schools were all ICF accredited and the only certification in town was the ICFs. So basically the decision came down to live training or teleclass training.

But times have changed. Today there are over 100 coaching programs. 6 month programs and two year programs. Accredited programs and programs without accreditation. Certification programs through universities. Live training, Teleclass training, hybrid versions, CD versions. There are programs specifically for therapists transitioning to coaching, Christian Coaches. Peer coaches. Corporate coaching training, business coach training, life coaching training….and the list goes on. The same is true for certifications. There are the "independent" credentialing bodies of the IAC and the ICF. The schools who credential their coaches…the certification courses.

Lie: I need to have a coaching certification….Having letters of certification after my name assures potential clients of my expertise.

Truth: Clients have no idea what any of the letters after coaches' names are. Unlike JD or MD, or PhD, there are hundreds of different designations and other than coaches, not many clients know what an ACC, PCC, MCC or IAC-CC are. Nor for the most part do they care. Now that is beginning to change as our profession matures, and a few universities have begun to create degreed curriculum in coaching. But for now, most of the university programs are certificate programs, and even the Masters in Applied Positive Psychology at Penn State is not actually a university accredited program.

On the other hand, there are increasingly more corporations and companies that are looking for credentialed coaches. Some don't really care what kind of certification that is, while others do actually seek an ICF credentialed coach, so if you are a corporate coach, you will want a credential.
And the truth is, as the coaching profession continues to mature, I believe credentials will become increasingly more important. The question remains, which credential will that be? Right now, the ICF has been around longer, but there are some who point to the fact that in order to become an ICF credentialed coach, you have to attend an ICF accredited school, and be mentored by an ICF credentialed coach. They question how truly independent that makes the ICF.

The IAC is still in it's infancy, but since they do not accredit schools, they have a greater degree of independence when it comes to their credentialing process. And of course, as the universities build out their coaching curriculum, there is always the possibility that a uniform credential will come out of that, but only time will tell.

Next, let's address a very popular lie...

Lie: You need to finish your coach training and be certified before you can coach

Truth: Not only do you not have to be certified before you begin coaching, but in the case of the ICF, you must verify hours coaching in order to achieve any of the certifications, and in the case of the IAC, you're more likely to pass if you have had a good deal of coaching experience.

Now I'm not saying that with no coach training you should hang out your shingle as a coach. It's best to have some core training under your belt, to have experienced coaching yourself with a qualified coach --not a buddy coach --(I'm always astonished at people who want to be coaches but don't see the value of coaching for themselves??) and to have had some practicum experience, coaching and being coached while be observed by a credible mentor coach.

By way of illustration, I've taught and mentored hundreds of coaches, and talked with hundreds more. I've conducted practicums, certified coaches, and listened to hundreds or hours of coaches coaching. And I have to tell you, there's good coaching, great coaching, and quite a bit of bad coaching out there. And more often than not the bad coaching came from folks who have not taken any coach training nor experienced coaching themselves.

Lie: I don't need coach training to pass IAC certification.
Truth: Although it's true that a tiny percentage of applicants have passed one or both steps for IAC certification with little or no training, the vast majority of IAC certified coaches have had extensive training or mentoring that enabled them to get certification.

The question of whether or not you need coach training also comes up in another way…
Lie: If I have an allied degree, in counseling or social work, or organization development, I don't need coach training.
Truth: You may or you may not. Coaching, while using some of the skills you may already have, is a different skill set, and taking specific coach training is the best way to ensure that you are providing coaching and not something else. I have had several clients who were helping professionals who were transitioning into coaching. They could tell you that there was a definite distinction between coaching and therapy or counseling, and until they took coach training, they often strayed between the two.

Lie: All coach training is created equal.
Truth: Of course, that's not the case. It's important to check the reputation of the program you want to attend. To know what the curriculum will cover; who will be doing the teaching; whether the school focuses on skills, marketing, spirituality, business or more; how the coursework is delivered, and what is expected of you? Whether the school philosophy is aligned with your own.
And while we are talking about schools, let's address a lie that I'm often asked when people are looking at coach training, and particularly looking to find a cheaper alternative to a coaching school….

Lie: You can learn everything you need from recorded or written coach training materials.

Truth: You can learn a great deal from recordings and written materials, but ultimately it's live coaching skills practice and classes where you interact with the teachers and students who can ask the questions you didn't know to ask, that will benefit you the most.

Coaching is a profession. The definition of a profession is: "A paid occupation, esp. one that involves prolonged training and a formal qualification." If we are to continue to grow and become part of the mainstream of helping professionals, we must align ourselves with that definition.