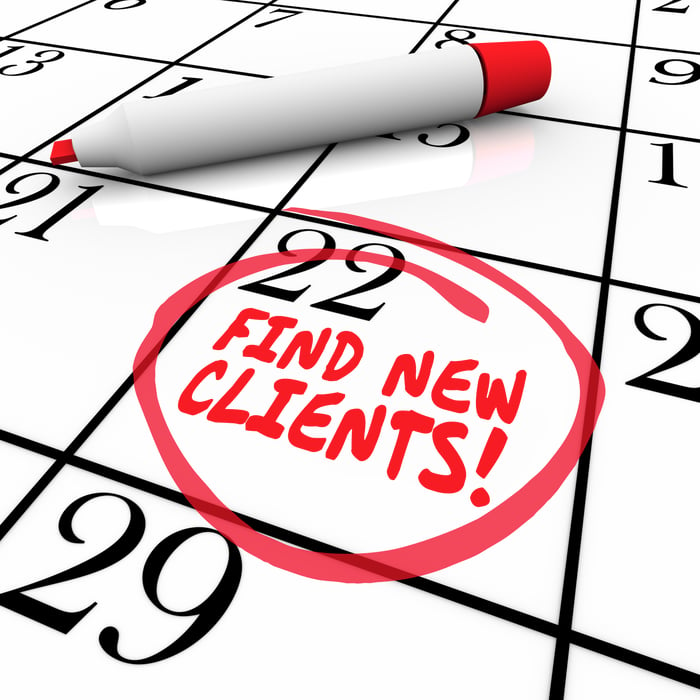 Some coaches have more clients than they can handle while others struggle to attract enough clients.
Why is that?
Sales and marketing are complex professions, in their own right. Some coaches already have a good background in one or the other. Some take to sales and marketing naturally and their businesses take off. But some coaches have a longer learning curve than others.
The good news is that what makes you a great coach can also make you a great marketer and salesperson.
Here are nine shifts you may need to make. Any one of these could make all the difference in selling your coaching. Who knows how much more money you may make because you read this today?

Here are 9 shifts that will help you sell your coaching:
Listen more than you talk. You wouldn't do all the talking in a coaching session and you wouldn't try to get your clients to do you bidding, either. Why would you resort to those ineffective tactics when having a sales conversation? A coaching business is a service to humanity. It's a collaboration with your market. Include your clients' and potential clients' thoughts, dreams, problems, and aspirations in everything you do. That includes your marketing and your sales. It all starts with listening.
Technology is a great way to market but a terrible way to sell. It's shiny and new and everybody is obsessed with it, right? Right. That's why people crave real human conversations that help them clarify and align their lives with what really matters to them. Offer that, instead. Coaching has been one of the fastest-growing professions for twenty years because of the deficits caused by new technology. And internet marketing gurus have terrible tools for selling coaching. Don't get caught up in their hype. For example: One coach recently told me that marketing via text was the new big thing because people don't open emails but everybody reads their texts. Really? The people I know all hate getting SPAM texts even more than SPAM via email because they have to pay for every text they receive. People who feel disrespected, annoyed, or abused by you won't hire you to coach them. Here's another example: I've built one of the largest mailing lists in the coaching industry, but I still talk to virtually every potential client before I let them hire me. Because that's what works. Market respectfully and have real conversations with the potential clients you like most. Treat them like friends, not prospects.

Make it all about them. A coach is even better than a friend, sometimes. That's why we can charge for what we do. The more you listen and find out what matters to potential clients, the more you can find out if they are a fit for what you offer. If not, refer them to someone else. Or, learn via those conversations and start offering what people really want. As you serve your potential clients, you will serve yourself and your business.
You don't have to "put yourself out there" like a used-car salesman. I've written before about coaches as highly sensitive people. What makes us great at coaching also makes glad-handing at networking events, and high-pressure sales, a nightmare for us. And that's a good thing. Nobody wants a coach who is more interested in handing out business cards and making quick sales than they do connecting with people, hearing their stories, and offering to help. Use your strengths to sell your coaching: your empathy, your curiosity, your wisdom, and your desire to help others be their best. Forget the cliches and promote what is unique and valuable about your coaching.
You do need to talk with potential clients, sometimes multiple times. This is why internet marketing is fine for getting people's attention, but nearly useless for selling high-touch services, like coaching. People need to feel they know you before they'll hire you to coach them. If you're a brilliant writer, you may be able to create intimacy with your blog posts, but for most coaches, conversation is the key. You don't need to cold-call ever (hurray) or talk to a hundred people everyday (yikes). Just check in now and then with people who you think might be a match. Find out what their challenges are. Let them know you can help. Give them a gentle nudge if you think they're ready. Sometimes you know they are ready before they do. I had one man hire me after nearly seven years on my mailing list. What made the difference? I called him and we had a great conversation.
Trust and other emotions trump facts, features, and benefits. Stop trying to sell packages to people. Nobody cares how many sessions, how many webinars, how many videos, etc. your package has. They want to know if you can help them reach their dreams. Connect to that. Empathize with it. Help them imagine what it'll be like to coach with you and to transform their lives. That's magical stuff. Demonstrate that you can be trusted by continuing to show up with small solutions that make their lives a bit better now. That makes it easier to make the leap to hiring you to coach them.
Find out what people need and align your coaching with the solutions to their problems. All this listening, communicating, and relationship-building will help you know your market better than anyone else. That's the surest way to find your niche. Now you're equipped with the knowledge, understanding, and ability to help and that makes you unique in the field of coaching. I know one coach who began with one client who was a dentist. He helped that dentist build a successful practice and then leveraged that knowledge to build a million-dollar coaching business for himself. That's a true niche.
Be such an effective coach that your clients stay with you for years. That's real success. I'm not suggesting you make your clients dependent upon your coaching. That's a disservice. Learn to customize your conversations and keep your clients challenged and growing so that paying your fee is a no-brainer for them. It's not unusual for clients to stay with me for years. That means I feel much less pressured to promote my coaching. That's one of the secrets of making self promotion fun. By the way, I couldn't have done this without great coach training.
Get your ego out of the way. I heard a coach, whose business was flagging, say that she had built a track record and reputation and that she shouldn't have to promote herself, anymore. I remember thinking, "Oh yes, you do." We all do. Another coach told me she was tired of everything you have to do to be successful as a coach. I asked what all she was doing. She said, "Nothing!" and laughed. I'd like to respectfully suggest that what is really tiresome is NOT promoting your business, because sales and marketing, done well, is a heck of a lot of fun. You meet awesome people, learn to serve better, hone your craft, and become a sought-out expert in your field. In other words, when you stop letting your ego stop you, you can start helping people and they will then start telling you how awesome you are and your ego will get a much bigger fix, as a result. Better yet, you'll be one of those coaches whose client roster is always full, and whose bank account is healthy. Everybody wins.
Sale and marketing this way takes time. The trouble is, everything else takes longer.
What if you joined a coach training school and had a full coaching practice by the time you graduated? We offer evidence-based coach training (because we listened and that's what our market told us they wanted) that includes, at no extra charge, a business-building program that is so effective everyone who finishes it has paying clients and 87% have full coaching practices. Learn to coach. Sell your coaching. Perfect!
Explore our coach training programs and get an effective business-building strategy for free when you join: