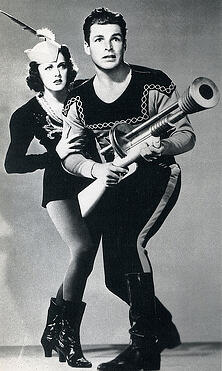 I just watched a lecture by positive psychologist, Tal Ben-Shahar, PhD, on positive psychology coaching. In it he referenced his ICF International Conference talk, in 2009, on the future of coaching. Tal makes a strong case for the future of coaching being evidenced-based.
What are his arguments? That some of the tools of coaching, such as visualization, positive reinforcement, and positive self-talk have already been debunked by research. That is, they can hurt more than help, unless applied under particular circumstances. Plus, as he points out, without strong evidence to back them up, most human development fads just die out. Remember EST?
I'm inclined to agree with Tal, that evidence is where the greatest growth exists now for coaching. But that doesn't mean coaching hasn't been effective, just that it can become even more effective. Actually, it's the incredible success of coaching that seems to pique the curiosity of scientists.
To point out the obvious: if people waited to do new things before scientists completed relevant research, we might still be sitting in caves waiting for the okay to use fire.
As another positive psychologist who teaches coaching, Robert Biswas-Diener, PhD, has said, research doesn't just inform coaching, coaches themselves, often suggest what scientists should study next. It's a collaboration, not a top-down relationship.
In fact, the Harvard-affiliated Institute of Coaching, was founded by coaches to encourage research into coaching and positive psychology. And the Harnisch Foundation, headed by Ruth Ann Harnisch, herself an IAC certified coach, makes $100,000 available every year for coaching research and coaches are even taught and encouraged to do their own scientific research.
By the way, research has also confirmed that most of what masterful coaches do with their clients really does work quite effectively. That includes acknowledging what their clients do instead of who they are, which leads to growth instead of stuckness. So far, the research has affirmed most of what coaches have been saying all along.
Research is good, very good. But it's not the only thing that matters in coaching...
So then there's this thing called intuition.
Tal doesn't mention intuition in his lecture, but positive psychology researcher, Sonja Lyubomirsky, PhD, considers intuition to be a knee-jerk reaction to things based on what "they say". In other words, it represents people at their dumbest. Scientific findings are therefore almost always more accurate than "intuition".
In coaching, intuition is something else altogether. It's what emerges when coach and client scrape the gobbledygook of life off their brains and get into a highly-connected conversation that the ICF describes this way:
• Coach is connected to complete trust in new and mutual state of awareness that can only arise in the moment and out of joint conversation.
• Coach is comfortable not knowing as one of the best states to expand awareness in.
• Coach is willing to be vulnerable with client and have client be vulnerable with coach.
• Coach confident in self, process, and the client as a full partner in the relationship.
• Sense of complete ease and naturalness in conversation; coach does not have to "work" to coach.
In coaching, the emergence of this intuition, or insight, is what makes the coaching conversation pivotal to the client's growth. It's often simple; however it's anything but dumb. This type of intuition is related to Czikszentmihalyi's Flow and to Barbara Fredrickson's Positivity and Love 2.0, but the research into Coaching Presence or Personal Greatness, as it is variously called by coaches, is so far is pretty thin.
The distinction here is explicit vs. implicit knowledge. Explicit knowledge is what we can talk about. Implicit knowledge is that semi-conscious processing we do in the moment when we are completely present. The human mind is still the most powerful computer known. For instance, neuroscientists have discovered that babies learn language through a process of sophisticated statistical analysis. Since the babies studied are pre-verbal, by definition they are processing implicitly. That's what I call intuition.
Coaches cannot afford to throw out this type of intuition in favor of evidence. We don't have time to check academic papers in the middle of a coaching session. Fortunately for us, the human mind is spectacular at processing information, that is if we stay curious and don't succumb to fears, ego and petty issues. But coaches also can't afford to ignore evidence that points the direction for growth in professional coaching, not when the research is so excitingly positive. Neither intuition nor evidence is perfect, but when we integrate the two, we get something even more powerful.
"The genius of the AND", is a phrase that Tal loves to use. And this is a good place to use it. I believe the future of coaching will be evidence-based AND intuitive. Scientists will eventually discover what coaching intuition is and why it's so powerful and then maybe we'll all be on the same page.
Until then, gather the evidence, but don't be afraid to use your intuition during coaching. Because remember, fire was cooking our dinner long before science was invented.
Oh and the guy in the picture? That's Flash Gordon, my favorite astronaut from the 1930's. I included his pic (love his friend's little hat) to remind myself how silly it can be to predict the future. Doesn't seem to stop me, though.
Learn more about coaching that is evidence-based AND intuitive: