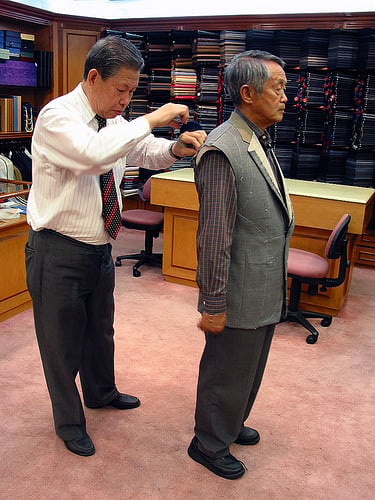 Written by Julia Stewart
If you're a high achiever, then one of your main stumbling blocks to becoming a coach is taking the time you need to master your new profession. Your time is precious, because you're already successful at something else.
Degree programs and coach training schools really won't really work for you, because they're:
1. Time consuming.
2. One-size-fits-all.
3. Don't cover exactly what you need, when you need it.
What you want is learning that is tailored to what you need, when you need it, no more, no less. Someone who could curate the thousands of learning tools out there, so you don't waste time on the superfluous, would be awesome. There are plenty of mentor coaches who claim they can give that to you, but coaching and training are two different professions and coaching is a lot pricier. So what do you do?
What you probably need, but may not realize it, is someone who can get you unstuck when your fears, insecurities and the 'voice of reason', that vampire that stalks every entrepreneur who dares to chase a dream, start harrassing you, because they will.
You need two things:
A systematic method for closing your knowledge gaps and getting the experience you need. That's what training is.
A process for becoming who you need to be, day by day, despite your fears. That's what coaching does.
I started
School of Coaching Mastery
in 2007, because as a
certified mentor coach
, I was tired of working with people who wanted to become coaches, but had little or no training. They simply didn't know what they needed to know. But I also get frustrated by students who get training, but no coaching, because they're starting their businesses with an unnecessary handicap.
What I really love is mentoring my coaching students.
They get exactly what they need and I enjoy hearing how much stinking fun they're having with their new coaching businesses. I've been mentoring coaches for over a decade, but I made it official when I launched
Elite Mentor Coaching for High Achievers
last year. It includes private mentor coaching and access to the SCM modules and programs you want, like
Coaching Groundwork Advanced
,
Master Coach Training
,
Positive Psychology
,
Group Coaching
, and more, when you want them, no more, no less. Maybe I should call it, Stewart's Tailored Coach Training!
Here are a couple of testimonials from recent clients:
"Results are what you'll see what you take full advantage of the Elite Mentoring Program for High Achievers. Working with Master Coach Julia Stewart, I found the clarity I needed and the insights that inspired me to take action and keep working. Within weeks, I doubled the number of coaching clients I work with, expanded my professional speaking business by adding three new clients and launched my website. Within months, I designed and delivered a nationwide professional development program for a new client and launched a popular group coaching program. Trust Julia with your highest aspirations. Stay open to new possibilities. Do the work and you will create what you really want, and more." - Nancy McCabe, Coach, Trainer, Speaker and Founder of Results Business Coaching

"When I hired Julia as my mentor coach, I wasn't entirely sure I needed it. I had quite a bit of education and experience already and the industry does not require certified coaching credentials to be recognized as a coach. I wasn't sure it would be a good investment for the money. After coaching for 3 months with Julia and taking several classes at SCM, I can say that not only was this a great investment but possibly the best investment I have made in my career. I would recommend this to experienced coaches as well as inexperienced coaches. The value of the service far exceeds the cost, which makes this a savvy investment in YOU!" - Patrice Swenson, CCC, Life and Business Coach and Founder of Rainbow in the Puddle
I have an opening for one new client, right now. I may have one or two openings in early January. If you're ready to succeed at becoming a coach, or want to be added to my mailing list, click below to find out more and fill out the form, while you're there: