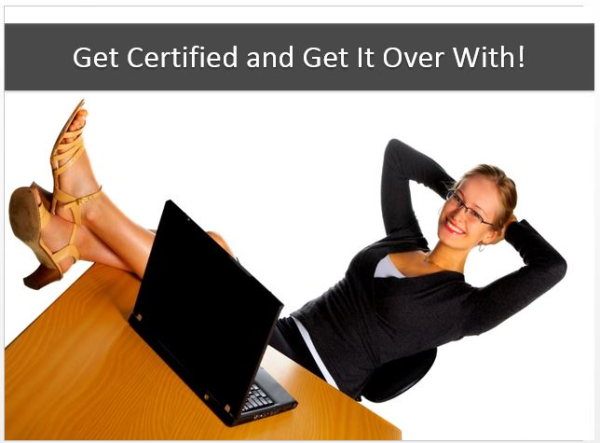 If you're thinking about becoming a coach, then you may also be wondering if you need to become a certified coach and if so, what certifications do you need?
Some coaches will tell you, "No, you don't need to be certified to become a coach."
I'm going to tell you why that's terrible advice and why you do need to get certified, especially if you're a new coach who wants to succeed. My information comes from my own survey of 2,552 coaches, which is represented by the pie charts, below, plus several large surveys of the coaching industry by organizations, such as the ICF, and my experience working with thousands of coaches.
But don't take my word for it. Once you have the facts, make up your own mind and set yourself up for success.
#1 Reason you need to become a certified coach:
According to research by Coaching Sherpa and others, professional coaches with training & certification earn more, become successful more quickly, and are less likely to drop out of the profession.
According to School of Coaching Mastery's own research, 80.6% of all coaches wish they were more successful. Why lose even one good potential client because you don't have some letters after your name?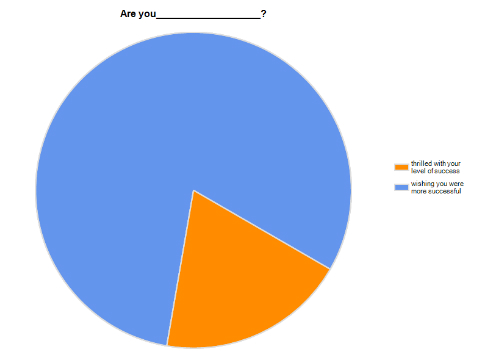 #2 Reason you need to become a certified coach:
Certification helps distinguish you from non-coaches who call themselves coaches, and who often mislead or even harm clients. As more scandals arise about so-called coaches, authentic professional coaches seek reputable certifications as a way to assure potential clients that they are genuine coaches. In fact, in large-scale surveys by the ICF, coaches consistently cite untrained individuals who call themselves coaches as the number-one problem facing the coaching profession.
#3 Reason you need to become a certified coach:
Rightly or wrongly, most people assume that certified professionals are better than those who are uncertified. Yes, there may be uncertified coaches who are good, but the public doesn't always know who they are. In the absence of a good referral from a trusted friend, many people look for certification, which essentially is a stamp or approval from a trusted source.
#4 Reason you need to become a certified coach:
Your clients probably want you to be certified. According to a survey by the ICF, 84% of actual coaching clients said coaching credentials were "important" or "very important" to them. This runs contrary to what some coaches say, which is that clients don't care about certification. Evidently most do, and the numbers go up according to region, with 91% of the general public (not just actual coaching clients) in Latin America stating that certification is important. Not only that, but according to SCM's own survey, 82.8% of professional coaches said they would feel more competitive if they were certified and 76% said they would sign on more paying clients.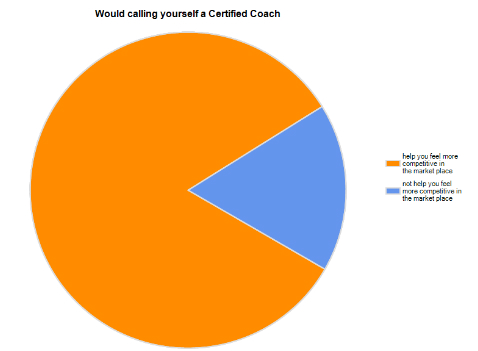 #5 Reason you need to become a certified coach:

You probably want to be certified. According to the SCM survey, Do You Need Coach Certification?, which to date has been completed by 2,552 coaches worldwide, when asked if they intuitively want to get certified (in other words, is this what you really want, or is it just what you think you should do), 75.7% of professional coaches said they want to get certified.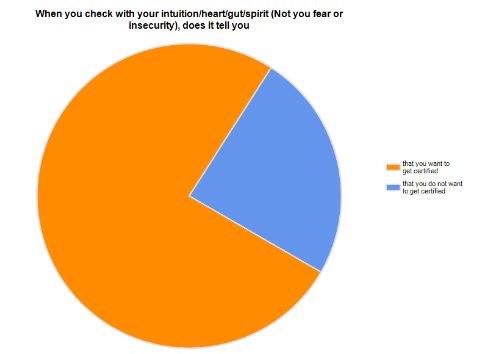 #6 Reason you need to become a certified coach:
Someday you may legally need to be. Most people who want to become business, executive, or life coaches wonder if they need credentials in order to legally practice coaching. In most places the answer currently is, "No", but that may change. No one knows for sure what will happen, but having a recognized certification, such as IAPPC, ICF, or IAC, can help grandfather you in, if/when regulation comes.
#7 Reason you need to become a certified coach:
You'll become a better coach. No, letters after your name won't magically make you better. But preparing for an oral certification exam will. I've learned something new with every certification that I've qualified for and I've seen hundreds of other coaches improve, as well. Great coaches tend to be more successful.

#8 Best reason you need to become a certified coach:
Regardless of the laws where you live, if you think like a coach, then you've evolved away from thinking that just having enough to get by is okay, and you actively choose to set yourself up for success in every way possible, instead. You're interested in best practices, not just minimum standards. Coach certification helps set you up for success and it represents coaching best practices.
Given all the good reasons why coaches, especially new coaches, benefit from coach certification, I sometimes wonder why a few coaches persist in telling new coaches they don't need it. Do they secretly want new coaches to fail, so there will be less competition? Are they terrified that the march toward professionalism will leave them in the dust? I don't know. But whenever I write about certification, some disgruntled coach leaves an angry, jeering, or paranoid comment on this blog, or on Facebook, or LinkedIn. UPDATE: See examples of this type of response, below, in comments #5, 6, & 10.
Clearly this is a hot-button issue for some. But if you're a new coach, don't just take advice. Get the facts and decide for yourself.
Take the survey, "Do You Need Coach Certification?". It'll help you decide if certification is right for you, based on your own answers.
Ready to become a certified coach? Join the Certified Positive Psychology Coach Program. and get certified by the IAPPC when you graduate.