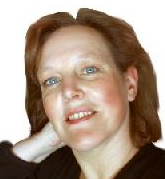 The following post is by Natalie Tucker Miller, IAC-CC, Master Instructor at School of Coaching Mastery
As coaches, we know the drill: True transformation with our clients can only happen when we are free of an agenda.
But why is this so important and how do we achieve this all important agenda-free status?
The answers to these questions can be found in modern neuroscience research and a self- reflective look into how you, as a coach, could be just as susceptible as your clients to inferential thinking.
First, let's define what we mean by agenda. An agenda implies having a list of discrete items for which certain outcomes are expected. Many of us share a common conditioning that comes from cultural socializing that has us ask questions in which we have an expectation of an answer. In other words, questions are often used as tools to elicit a specific response. When this approach is used in coaching it considerably limits the possibilities for transformation.
"Neuroscience is showing us how thoughts shape reality. The brain's 100 billion neurons connect in diverse combinations called neural networks. When we welcome new thoughts and experiences, our neurons respond by wiring together, a learning process termed neural plasticity. Through concentration and repetition of thoughts, neural circuits become 'hard wired'." (Your Immortal Brain, by Dr. Joe Dispenza ). When questions are used simply to reinforce what someone already knows, this maintains the hard wiring of neural circuitry and transformation doesn't stand much of a chance!
In contrast, the coach who listens without the distraction of their own thoughts hears what the client is expressing on all levels and is able to form questions without any expectation of a "correct" response. This opens the possibility for the client to re-wire their neural networks and allows new connections to grow.
Look at how powerfully this supports some of the coaching principles that define our profession:
· Cultivating mutual trust and respect happens organically when the client is free to express fully without concern that someone's will is being imposed upon them.
· Your ability to remain centered on the client and in the present moment increases dramatically.
· Tailoring systems that support and sustain growth are also often the result of not having an agenda.
This has the potential to become a feedback loop of transformation which can benefit both you and your clients exponentially.
Copyright, Natalie Tucker Miller, 2008
Used with permission.