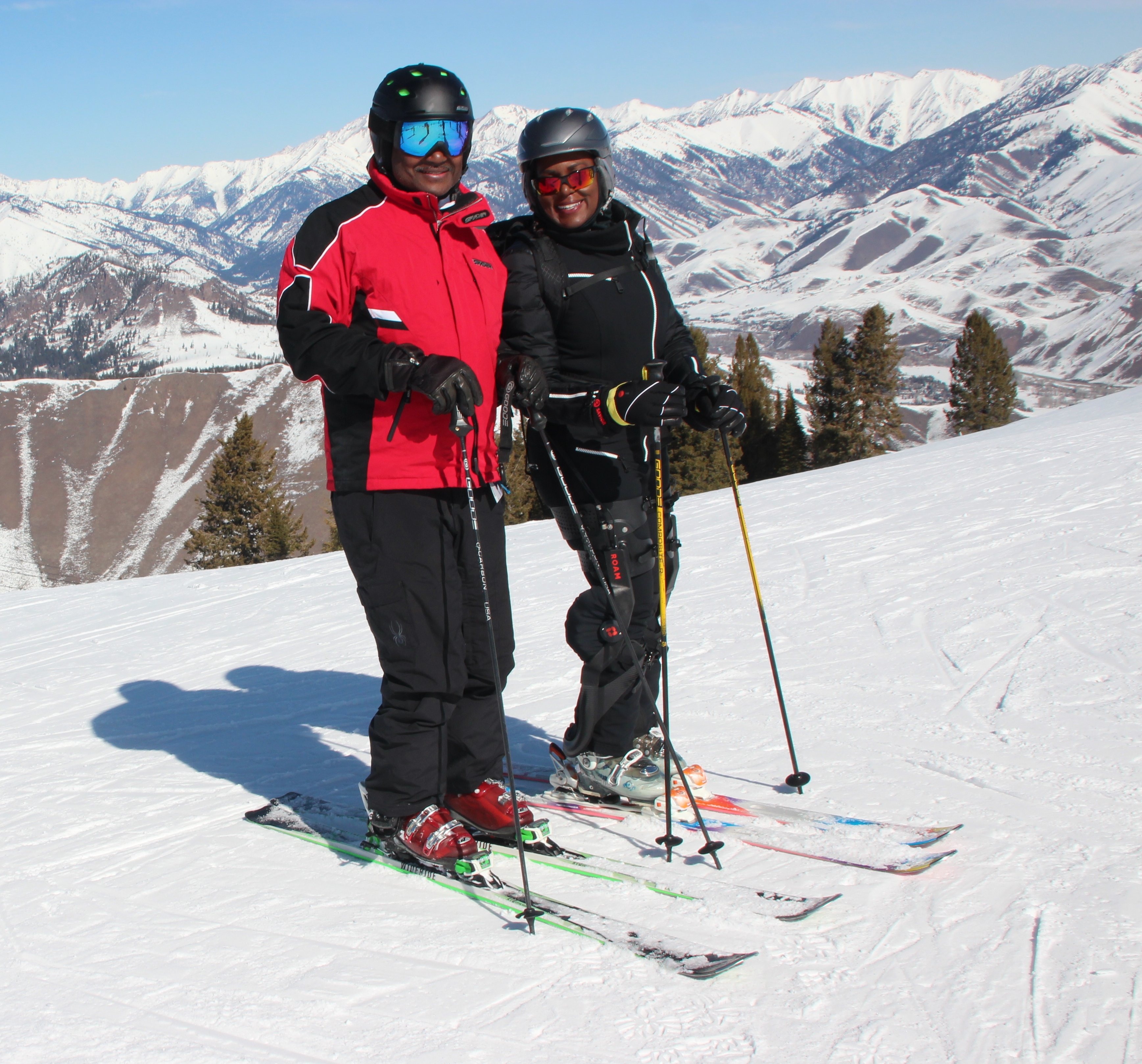 Three weeks ago, a member of the Certified Positive Psychology Coach Program, Stephanie Harris, shared something shocking with me: Her husband had just recovered from Covid-19 and she was still asymptomatic.
I was relieved they were alright and impressed at Stephanie's positive attitude and desire to help others navigate this collective nightmare. Television news programs around the country are interviewing Stephanie to share understanding about her experience. What follows, in Stephanie's own words, are some details of what happened and an invitation to a FREE one-hour interview with Stephanie about what she learned and how she can help. - Julia Stewart
Read on...
"The epidemiologist believes, my husband Mark, contracted Covid-19 at the National Brotherhood of Skiers Summit in Sun Valley, ID, where we were, from February 29 th to March 6 th. I have received firsthand reports of multiple hospitalizations, multiple positive test results and 6 deaths, thus far.
On March 8 th, Mark was feeling achy and coughing slightly. He described his affect as feeling tired. His fatigue continued and on March 9th, 10 tthand 11 th, I called urgent care, our local emergency room, the Broward County, Florida, Department of Health and our primary care office, to obtain information on the best way to treat his situation.
As there was no protocol at that time, all I got was "There's no tests kits here, so do not come here". His fever, headache, chills, fatigue and lack of appetite continued, but, oddly, he was not coughing.
On March 12 th, I eventually got an appointment with the primary care office and after a stop by urgent care for a chest x-ray, we made it to the ER and I set the goal of getting him tested.
While Mark received IV fluids and an antibiotic, I was forced to continually ask about Covid-19 testing, as the lack of a consistent protocol was evident. I refused to hear anything about the CDC guidelines. As I told the Dr. "This past Saturday, we were on three airplanes and in four airports….do YOU know where those people came from??"
It was a long night, largely, in part to me sounding like a broken record and asking any Dr. who would listen, WHEN WILL HE BE TESTED!! I got put on time out by one of the nurses, because she was fearful, I could spread pneumonia or something worse.
Since his fever dropped, he was sent home with antibiotics to treat the bacterial pneumonia and a cough medication. We were told we should have the results in a few days. Throughout the weekend, he rested and we continued immune boosting supplements, foods and thoughts.
The Broward County Epidemiologist called Tuesday, March 17 th with the news he tested positive. His illness pattern occurred from March 8 th until March 30 th, when he was able to walk 15 minutes, eat well and function without coughing. He is now up to 50 minutes and performing basic body weight exercises. Thankfully, he is doing great!
As I pursue this role of support and advocacy, it's very clear I cannot do it alone. Surviving Covid-19 is one thing, coming back home and having zero resources and support, is another. As the spouse of a Covid-19 patient,who has navigated the road to recovery, I am uniquely qualified in understanding the mental aspects of healing, as well as the physical. I am passionate about helping others develop positive changes, in the face of an uncertain and complicated future."
Stephanie has so much wisdom to share on how to survive Covid-19 and help your loved ones: from maintaining a good attitude, to buying a pulse-oximeter, to becoming a strong patient advocate, that we did a FREE one-hour interview with her. The recording is available to those who register below.