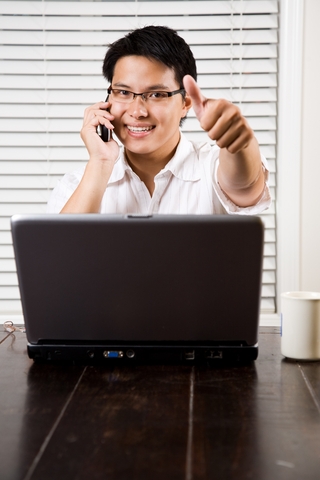 Guest post by Joy Maiywa.
If you are thinking of becoming a business coach, it is most probably because you enjoy helping people establish and grow their businesses. You most likely have a natural ability to recognize things that need improvement and are quick to ask questions or suggest changes that can bring about great results.
Like any career, becoming an effective business coach will first require you to acquire the necessary training apart from having some of the natural traits that go with the job. Business coaching involves a great deal of communicating with others. As such, it helps if you are a good and clear public speaker to succeed in the job. You also need to be friendly, analytical, result-focused, thick-skinned and easy to talk to.

To become a business coach, you will need to familiarize yourself with all that is involved in the opening, running and establishing of a business. You will need to know about business planning, finance, employee management, accounting and even legal issues affecting businesses. The type of knowledge and training you specialize in will determine the kind of businesses you will be handling. You can either choose to coach on general business practice or specialize in a particular business industry.

You can also offer business coaching in segments. For instance, if you would like to become a finance business coach, then your work will involve hosting workshops and seminars to train entrepreneurs on different financial aspects related to their businesses. Some issues you will be handling include how to put together tax forms, correct budgeting, how to avoid losses and bankruptcy, and many more. You can also choose to specialize in business problems, where you can coach people about the different business problems they face and provide the solutions to their problems. The type of field you choose should match your passion and skills. This way, you will be able to effectively mentor others who are lacking in you area of specialization.

You do not have to own a business to start a career in business coaching. You simply need to have the passion for the job and the knowledge and skills that go with business coaching. Say you are an expert in accounting. You can choose general business coach training but coach on this field only. If you are good at marketing, you can also choose to impart your skills on people needing marketing skills.

To become a professional business coach, you need to acquire some level of training for the job. This way, you will be able to effectively help others by improving their lives and the businesses they are in. You will have the skills to successfully motivate others to adopt certain business strategies and techniques that will result in their success and the companies they work in. As you grow in your career, you will also be able to hold workshops and seminars to help others become successful businesspersons. If you are looking for a career change from the corporate life, consider becoming a business coach in your area of specialization.

Joy Maiywa is a professional freelance writer and blogger. She has worked with clients from different fields including technology, education, health, and business and entrepreneurship. She writes for Degree Jungle online rankings, a resource for college students.