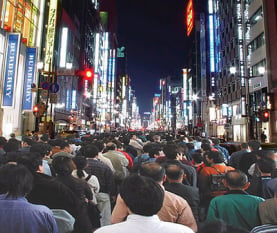 I've asked a lot of coaches why they came into this profession and almost all of them say the same thing: I love helping people.
And that's a great thing, because last I checked, there are 6.7 billion people who all need some help. Less than 1% of those people have their own coaches. (WAY less.) More arriving daily.
So it would be silly for all of us to focus on coaching celebrities and Fortune 500 execs. That market is fairly saturated. And yet, many a new (and veteran) coach targets 'high-end' clients exclusively. Many others try to target the low end, but don't get paid enough.

Sometimes I think coaches make the business of coaching harder for themselves by not using their creativity to design their coaching businesses.
Maybe this is an ego issue? At the zenith of one's career, when one retires from the corporate grind to share one's wisdom with up 'n' comers, it sounds cooler to be coaching sports celebs, politicians and TV stars, than it does say, entry-level employees for Goodwill Industries. But aren't there even more opportunities to help the less advantaged?
To start a remarkable coaching business, begin with the following question, 'Who needs help?' Then follow up with this question, 'Who will pay for it?'
The following coach-preneur did just that. Now, not only is he helping people, he's making such a difference that he's been honored by the White House. How's that for ego candy? By the way, recent estimates in the Wall Street Journal say 30-50% of low-income Americans are unemployed or underemployed. Sounds like a blue ocean opportunity to me.
Thanks to Coaching Commons and the Harnisch Foundation for the following 7+min video: