Positive Business Mentor Group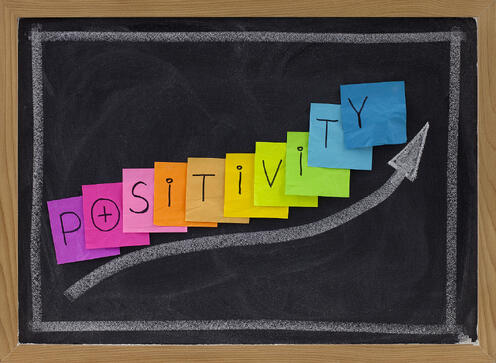 This program is not currently available.
Fill your coaching business quickly using your strengths, not someone else's.
You know you're a good coach. That's why it sucks if you're worrying about money instead of helping clients.
Complaining and worrying keeps you stuck. This coaching program will unstick you.
What? Did I just hear you say it's not so simple?
If it was simple, would you do it?
Good.
If it means getting out of your comfort zone for six months (Think: Stepping Into Your Greatness), will you still do it?
Very good.
If it means coaching your rear off, would you continue to do it?
Okay, then! You can get all the clients you want. Even in "this economy".
I'll show you how…
The Coach 100 Mentor Group: Positive Business Program
Only for coaches who seriously want clients and are willing to work on themselves and their businesses.
Including new coaches who are filling their client rosters for the 1st time.
And veteran coaches who are re-filling their client rosters.
And ALL coaches who are interested in positive psychology and who practice what you preach
So what does it take? Sleezy marketing? Pushy sales?
Nope! It takes a lot of good coaching. And you have to offer it to a lot of people.
Lucky you already know how to coach!
Focused coaches who use this approach average 2 – 3 new clients per month.
Ah! You knew there was a catch! How do you stay focused and positive when you're worried about money?
Simple, silly. You surround yourself with positive coaches who are all focused on the same project and get coached by a mentor coach who's helped hundreds like you and who uses positive psychology interventions, the science of neuro-plasticity and 'voice technology' to help coaches become who they need to be in order to get what they really want.
The Positive Business Mentor Group is for high achievers who want full coaching practices within six months or less.
What will your life and business be like when you've stepped into your Greatness and filled your business, once and for all?
Help lots of people. Make plenty of money.
That's a Positive Business.
To make an appointment and find out of this is the right fit for you, fill out the brief form, below, right.
How do I know this works? Because I've helped hundreds of coaches with this approach for the past 10 years. They've gotten thousands of clients. Yes, I said thousands. Imagine the powerful impact that has made on the world.
Some of my former clients are among the highest-paid coaches in the world, now.
Check some testimonials, here.
Will any coach who joins this program succeed? No. Only the ones who take consistent, positive action, but I'll help you do that. Are you ready? Really ready?
How do we define positive action? Positive action harnesses your strengths and your values and expresses them via the right actions, done at the right times, as often as it takes, and results in the desired outcomes.
Negative action is defined as: actions that aren't customized around your unique strengths and values, so that they drain your energy and make you feel inauthentic, or that aren't effective, because they either are the wrong actions, or done at the wrong times, or aren't performed enough to create critical mass, that catalytic event when success suddenly takes off!
You'll learn to recognize whether you're taking positive or negative action, so you'll walk out of this 6-month program prepared to KEEP your coaching practice full for as long as you want.
This is NOT a program where you have to do everything my way. This is a customized group coaching program that tailors what has worked for others to your unique gifts and encourages strengths-based innovation to build your business.
Ready to make an appointment? Add your name and email address, to the right.
Is it expensive? If you fill your coaching business for a cost equalling what just one new client pays you, is thatan expense, or is it a good investment?
Will I do all the work for you? No. See above. But I will help keep you in motion, taking effective, positive action. And more importantly, I'll help you become who you need to be to succeed brilliantly.
If you're ready to take positive action, I'll show you which actions to take, how to tailor them to your uniqueness, and I'll help you adopt the positive thinking and attitudes that will carry you forward to the finish line.
What do you get?
6-months of mentor coaching with me, Julia Stewart
Each month includes three 75-minute group sessions with me, focused on filling your coaching practice
Plus, get two 30-minute one-to-one coaching sessions, one at the start of the program, and one towards the end to personalize and bookend your coaching experience
Premium access to the Coach 100 Business Success Program for one year (You're not required to use Coach 100 to fill your business, but you may want to when you see your fellow coachees getting more clients with it)
Live and recorded business-building classes for up to one year
Your own web page, well optimized for search engines
Your online listing with our Coach 100 Coaches
Your own feedback system that will invite people to work with you and get referrals and testimonials for you, automatically
Access to my private blog, 'Coaching Insiders', where I share insider info with SCM's premium members

Access to School of Coaching Mastery's private forum, 'The Water Cooler', where you can develop powerful relationships with tomorrow's coaching leaders

Access to the exclusive Coach 100 Mentor Group forum, where you can ask questions and share tips and ideas with other coaches who are filling their businesses fast
Coach 100 Integrity Days – support to help you accomplish even more with less stress
Access to School of Coaching Mastery's MP3 Archives - tap into the wisdom of coaching's top leaders
Free Certified Experienced Coach (CEC) designation when you've collected 100 online surveys from the people you coach - includes a PDF CEC Certificate 'suitable for framing'
Once you've become a CEC, your webpage will become permanent on our website and you'll have access to the Coach 100 Feedback System 'forever'
Learn positive psychology and positive neuroscience coaching interventions, experientially
Opportunities to get more courses like, Introduction to Positive Psychology for Coaches, and/or additional coaching, at a 50% discount
Last, but not least, you'll get an approach to business building that works, even if you haven't mastered complex marketing and sales techniques, and you'll have the clients to prove it!
How much would 10, 20, 30 new clients be worth to you? Coaches attract that many and more with this simple system.
When is it?
Check back for the next one.
The first few participants to register will set the schedule.
You're probably too busy this Fall though, right?
Face it: You will always be too busy and the timing will never be right for you to fill your coaching practice unless you decide to make time.
If you want it, do it now.

Every month you delay filling your coaching practice costs you thousands of dollars.
How much does it cost? Normally you would expect to pay…
$1,500 for the Coach 100 Business Success Program for one year
$1,500 for group coaching for six months
$400 for two 30-minute private coaching sessions
Plus all the extras at no charge…