How Do You Access Online Life Coach Training?
You can access SCM live online business and life coach training sessions with just your computer, or just your telephone, or with both. The visual portion of a class will be broadcast over the internet. You'll receive a unique link when you register for a life and business coach training module. At the scheduled time of the class, just click the link to join. If your computer asks permission while you're joining, just click 'Yes' or 'Allow'. In a few moments you'll be in.

Choose the type of audio you want to use by clicking a check box in the webinar console. It's that easy!

Check these system requirements: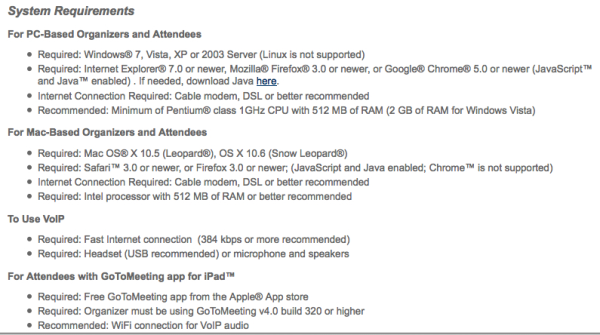 You can access live life coach training session audios via telephone or with your computer by using an attached headset. You don't even have to dial a number when you use a headset. Just click VoIP as your audio option in the webinar console. One click and you're in!

We recommend using the VoIP option only if you have a stable high-speed internet connection. A wired connection is better than wireless. A digital headset will give the best sound.

Good sound quality is important in coaching training, so please try to attend online training sessions in a quiet place, with no distractions. If you bring noise into the class, your instructor may ask you to mute yourself.

Do not try to access audio using your computer's built-in microphone and speakers. They will cause distracting echos and feedback for you and everyone else in the class.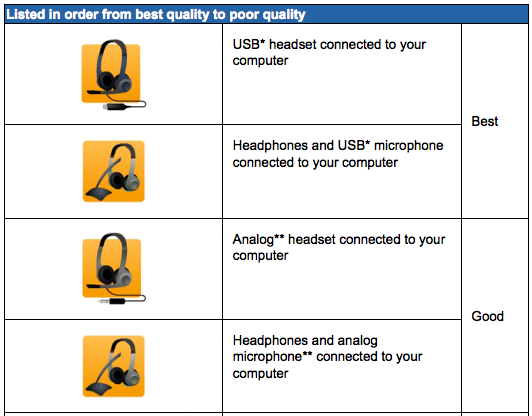 Want to dial into class audio with you telephone? Maybe you don't have a headset, or aren't used to using VoIP or maybe you're away from your computer some days and want to call in with your mobile phone. That's fine. We recommend that you get an unlimited long-distance calling plan if you want to use telephone.

Coaches from the following countries can call using a 'local' number and can avoid being charged international long-distance rates by your telephone carrier. If your country is not on the following list, using a headset with your computer is probably your most economical option.


Australia
Austria
Belgium
Canada
Denmark
Finland
France
Germany
Ireland
Italy
Netherlands
New Zealand
Norway
Spain
Sweden
Switzerland
United Kingdom
United States

Still confused about online coach training tele-webinars? We host frequent orientations and can help you with a trial run. It really is easy; it's just new. Email here to request an orientation. Or call +1-877-224-2780.