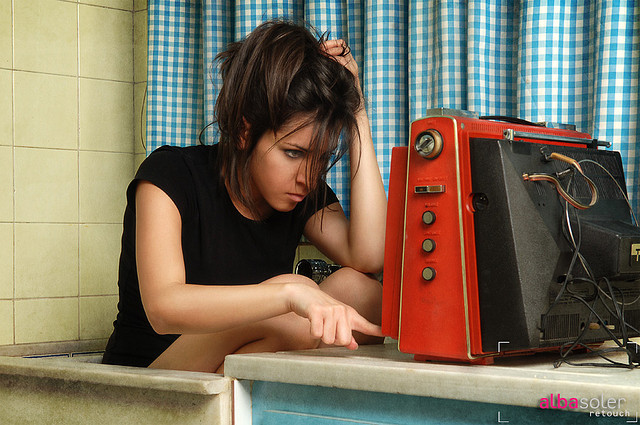 The business of life, executive, and business coaching grew up with the internet and is almost always high-tech. In fact, many coaching businesses boast an international roster of clients. So coaches need to master the basics of technology in order to feel professional and avoid frustrating our clients and ourselves.
So what are the 10 technologies every coach must have? Do you need a slick website? Expensive client-management software? You might be surprised what you actually need, and what you don't.
Here are 10 Technology Requirements for a Successful Coaching Business:
1. At least two separate telephone services. Yep, two. Why is that? A telephone is probably still the most important technology you need to run a service business, such as coaching. And no technology is always reliable. As a professional, you need to invest in a backup. You could have one old-fashioned land line, or VoIP service, plus one mobile phone. I prefer two services from different companies, because in this age of cyber warfare, you don't want your entire business vulnerable to one company that could crash.
2. At least two internet service providers. Same reason. Internet providers go down all the time and running out to Starbucks to connect your business wastes time and could compromise your clients' privacy, not to mention your own. Not professional. Today, many smart phones can double as wifi hot spots in a pinch. You have plenty of options. Make the investment.
3. A laptop. Tablets and smart phones are fine for people who don't own businesses, but you'll likely get more work done on something with a real keyboard, so a desktop or laptop computer is useful. The rule of thumb in business is to replace your laptop every two years, before it has a chance to break down. In the meantime, back up your data regularly and keep your browsers up to date.
4. Internet Security and Firewall. Speaking of privacy! Don't even consider going online without security. Even Mac owners need to be concerned about this. Yes, internet security is inconvenient. But it's no where as inconvenient as getting hacked or losing all your data. Some hackers actually will shut down your device and demand ransom to give it back to you. That's painful if you lose family pictures, but it's dangerous if you lose access to your business.
5. Secure storage for your clients' info. If your identity is stolen, that could cost you thousands. But if your clients' identities are stolen and it's traced back to your negligence, it could cost you millions. If you're confident of your device's security, you could store info on it. If not, check #9 below. Not all security is high-tech, though. You may want to store client info offline under lock and key and be extremely careful to keep it out of the hands of others.
6. Excellent passwords. You've heard this before. It goes double when you own a business, because your livelihood and your clients' data are all at stake. Never use the same password twice. Change it every three months and use extremely long passwords that are case sensitive and include other symbols. How do you remember them? You can use a reputable online password service, or paper and pen - under lock and key.
7. Profiles on major social media sites. Depending on whether your business focuses on your local area or the world wide web, you may or may not need a huge online presence, but social sites are a free and easy way to spread the word about your services, so put up engaging and thorough profiles on social sites. LinkedIn is particularly important, especially if you're a business or executive coach. Learn more about social media for coaches with this free ebook.
8. A business checking account. Keep your business' money and your personal money separate. It'll help give you clarity about what's coming in and going out and it makes tax time easier. Learn more about money and your coaching business with this free ebook.
9. A fast and easy way to accept money from your clients. Accepting checks is slow and international checks are expensive to process. Help your clients make their payments instantly and easily with an online service or a business account that accepts wire transfers. Choose one that offers fraud protection for you and your clients and can convert international currencies. PayPal is one of many services for small-business owners. One of its benefits is that it handles credit cards and checks, so you don't have to be responsible for them.
10. A door. Yes, a door. It's low-tech and you need one. For your office. Whether in your house or an office suite, make sure you have privacy and quiet while you're coaching. Both you and your clients will enjoy far more valuable coaching sessions when you feel quiet and secure. Don't make the mistake of trying to run a successful business from a corner in your living room or an office corridor. Coaching must be private to be successful.
So What Don't You Need for a Successful Coaching Business?
1. A web site. At least not right away. Most new coaches rush to get a site launched and wind up with something that doesn't represent their business. If you do it right, you'll most likely need a year or two to fully identify your niche and specialty. Until then, your LinkedIn profile is fine.
2. Client management software. They tend to be more trouble than they're worth. Client management is easy, unless you have hundreds of clients and you probably won't. Don't waste your money.
3. Skype. If you love Skype, go ahead and use it, but there are many alternatives that are more stable. Video coaching doesn't equal better coaching results, so your phone is probably fine. Use what works best for you.
Did I leave out something important? What would you add or subtract from these lists?
Learn more about the business of coaching with Coach 100: