The First Three Certified Experienced Coaches
Here's what the first three coaches who completed coaching 100 people had to say about their experiences:
LYNN COLWELL, OUR FIRST CERTIFIED EXPERIENCED COACH: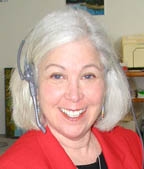 If you're a new coach looking for the most supportive, least expensive way to dive in, I suggest you run, don't walk to join the ECP (Now: Coach 100). This is the genuine article, folks. There are zillions (well at least hundreds) of programs out that that purport to help you jump start your coaching career. But as far as I know, there is none that offers the value, tools and ongoing enthusiastic help of Julia's program. Let's face it. Julia isn't going to snag clients for you. But if you're committed, you can easily coach 100 clients in two years (I did it in nine months).
Perhaps more importantly, by doing so, you'll gain the confidence to stop talking about coaching and start doing it. When you're serious about getting experience and clients and tired of the overblown, empty promises other programs make, you're ready to hop on board the ECP express!
Lynn Colwell, CEC, Bloom 'n Grow Coaching for Life
NANCI BIDDLE, OUR SECOND CERTIFIED EXPERIENCED COACH:

I am a member of Julia Stewart's first group of the Experienced Coach Program (Coach 100) and second coach to complete the program therefore becoming a Certified Experienced Coach by coaching 100 people.
I highly recommend this program to coaches who want to get Certified and/or fill their practice. The Feedback Form your ECP client fills out is based on the 15 Proficiencies; therefore being a great learning tool to know which Proficiencies you are strong in and ones you need to work on. The program is also a great way to receive testimonials, referrals and paying clients. Through this experience I gained the knowledge and confidence needed to apply for and become a Coachville Certified Coach.
Nanci Biddle, CEC, CVCC, IAC-CC; Your Coaching Partner in Life and Business
www.YourCoachingPartner.com
CONNIE FREY, OUR THIRD CERTIFIED EXPERIENCED COACH: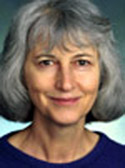 The lessons on business perspective guided me in our complex industry. Whether creating a web presence, shaping my IP, or leveraging 'collegial angels' I know that Julia has walked her talk.
Stewart's seasoned guidance provides focus in a complex new industry. Her lessons enrich coaching practice AND guide business growth. Kudos, Julia, for creating an adaptable
professional development vehicle which each coach may steer in his/her 'right direction'. Thomas must be smilin'! - Connie Frey PhD., CEC, http://www.creativitycoaching.ca,