Board of Advisors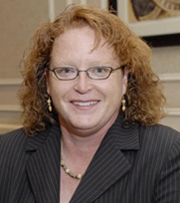 Mattison Grey M.Ed. IAC-CC
Greystone Guides
http://greystoneguides.com
Mattison is the founder and president of Greystone Guides. She is a professional business and leadership coach, coaching consultant, sales trainer and speaker. Mattison attended her first coach training in 1997 and has been coaching teams and individuals and consulting in organizations in the areas of leadership, communication, sales, team work and high performance ever since. In 2004 Mattison founded Coaching Tools for Leaders, a peer coaching curriculum for business leaders and entrepreneurs. In 2005 Greystone Guides began a collaboration with the University of Houston to deliver the Coaching Tools for Leaders Curriculum in Houston Texas. That project evolved into The University of Houston Executive Coaching Institute. Currently Mattison serves as the program coordinator and lead instructor for the UH ECI. The ECI includes: Coaching Tools for Leaders, IAC Certification Preparation Course and the new Interpersonal Effectiveness Coaching Curriculum. Mattison also maintains a one-on-one and group coaching practice, leads live seminars on sales and marketing, and speaks frequently to groups about high performance.
Donna Steinhorn, PCC, IAC-CC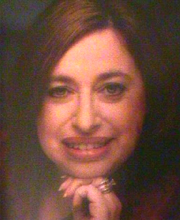 The Steinhorn Group
www.coachingtosuccess.com

Donna is president of Coaching to Success and co-founder of several coaching organizations including the Association for Coaching Excellence, A Conversation Among Masters (an annual event for master level coaches), and the non-profit Coach Initiative. She is the former Executive Vice President for CoachVille and dean of the Thomas Leonard Coaching School, and was a 2005 recipient of the "t" award given for excellence and service to coaching.

Donna is a founding member of the IAC and co-developer of the original IAC certification exam. She helped set standards for certifying both at the IAC and Coachville. Donna is certified by the IAC and the ICF, and also hold the credentials of Certified Mentor Coach and Certified Teleclass Leader.

An executive, life and mentor coach, Donna has more than 30 years of corporate and business experience. With her multiple roles, she's learned how crucial it is to embrace change and create inspiring, sustainable environments for success.

Donna has two grown children, and lives on the Jersey shore in a century-old carriage house with her husband and their quirky Dalmatian, Tango. A favorite quote: "The Constitution only gives people the right to pursue happiness. You have to catch it yourself" Ben Franklin.
Julia Stewart Coaching & Training Programs
P.O. Box 410026
St. Louis
MO 63141-0026
Phone: 877-224-2780 (TOLL FREE IN US,CA,PR,GU)
International callers please use Skype: jscoach1053