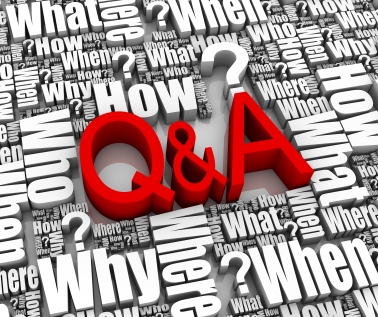 A month ago, I posted to this blog with questions about conversations that coaches dread and I mentioned that best-selling author, Deborah Brown-Volkman, and I are working on a related project...
Well, I'm ready to tell you about the 1st step in the related project: It's a series of 4 interactive webinars, hosted by Deborah and me on 4 types of conversations that coaches tend to dread and how to handle them.
You see, Deborah and I are both constantly asked by stressed-out coaches who are unprepared for tricky communication issues that come up all the time and we knew somebody needed to address this stuff, like...
Clients who lie or don't follow through on fieldwork
Potential clients who say they 'can't afford' you
Clients who don't pay on time
How to fix it when you've said the wrong thing
These issues aren't just embarrassing and stressful; the fear and confusion that come from not knowing what to say or how to handle tough situations like these can bring your success to a screeching halt!
So here's what we're doing to help: In these 4 one-hour Q&A webinars, Deborah and I will offer advice on how to handle the most-oft asked questions, but we won't stop there: You can ask your biggest questions and we'll answer on the spot.
Think of it as an injection of clarity that brings you the ease and confidence you want for yourself and your business - and we're doing it at a price that any savvy coach can handle:
Take one class or all four and get the answers you need on 4 Mondays, January 23rd to February 13th, 2-3 PM EST (GMT-5). They're just $30 per class...but if you act quickly you can save up to $40!
How to Have Have Tough Conversations With Potential Coaching Clients

How to Deal With Renegade Coaching Clients

How to Create Ideal Coaching Clients With Advanced Communication Skills

How to Have Conversations That Create Your Ideal Coaching Business



Here's a secret to all of these questions: The are all best handled proactively. But how can you set up yourself for success if you don't know what to expect? Easy. Ask your questions and listen to the questions and answers that other coaches share on these value-packed calls. Deborah and I know a lot and we're ready to share!
Seating is limited and classes are filling up. But if you act fast (a.k.a. proactively), you can save $10 on each class that you sign up for. How?
Register by January 20th and get each class for $20: Add the discount code below when you register online. Click 'Apply' and the cost of each class will be lowered to just $20. But you must use the discount code no later than 5 PM EST this Friday, January 20th.
Discount Code: Early20
Click below to register now: