Coaching Study Groups
Coaches support coaches to become masterful.
One of the best ways to master your coaching skills is to participate in weekly or monthly study groups with your peers. They are led by senior members of SCM training programs and are free of charge. Some are open to the public; some are only for our members.
HOW TO SIGN UP: There are two steps. Sign up for free using the brief form to the right. You'll receive a welcome email with a link where you can choose the specific session meetings that fit your schedule. Once you've registered for your specific meeting time/s, you'll receive a welcome email with a link that is unique to you and the session you'll attend.
This service is free to SCM members, as well as non-members. However, recordings of study group meetings are only free for SCM members. If you're a non-member who would like a study group recording, you may buy it at left.
Coach 100 Study Group- January - March 2018
Hosted by Leah Zimmerman
Meets the 2nd Tuesday of every month from 1pm-2pm EDT
OPEN TO EVERYONE
Dates for the group:
January 9th- 1pm-2pm EDT
February 13th- 1pm-2pm EDT
March 11th- 1pm-2pm EDT
April 10th- 1pm-2pm EDT
May 8th- 1pm-2pm EDT
June 12th- 1pm-2pm EDT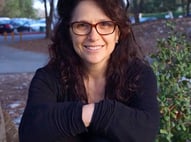 Leah's mission statement in life is to move, inspire and empower people to be their best selves. She started doing this as an informal educator, got her Masters in Education, and taught for a while in the public schools. While pursuing her other passions in the arts, she became involved in part time Jewish education in NYC. Once the two beautiful daughters joined the family, Leah focused more on administration and leadership in Jewish education, including mentoring and coaching avocational teachers to be successful in the part time Jewish educational environment Leah now lives with her family in Southern California continuing to perform while she builds a coaching career.

________________________________________
Certified Positive Psychology Coach® Program.
View our Privacy Policy here.
Julia Stewart Coaching & Training Programs
P.O. Box 410052
St. Louis
MO 63141-0026
Phone: 877-224-2780 (TOLL FREE IN US,CA,PR,GU)