Coaching Study Groups
Coaches support coaches to become masterful.
One of the best ways to master your coaching skills is to participate in weekly or monthly study groups with your peers. They are led by senior members of SCM training programs and are free of charge. Some are open to the public; some are only for our members.
HOW TO SIGN UP: There are two steps. Sign up for free using the brief form to the right. You'll receive a welcome email with a link where you can choose the specific session meetings that fit your schedule. Once you've registered for your specific meeting time/s, you'll receive a welcome email with a link that is unique to you and the session you'll attend.
This service is free to SCM members, as well as non-members. However, recordings of study group meetings are only free for SCM members. If you're a non-member who would like a study group recording, you may buy it at left.
Coach 100 Study Group- January-June 2018

Hosted by Leah Zimmerman
Meets the 2nd Tuesday of every month from 1pm-2pm EDT
OPEN TO EVERYONE
Dates for the group:
January 9th- 1pm-2pm EDT
February 13th- 1pm-2pm EDT
March 11th- 1pm-2pm EDT
April 10th- 1pm-2pm EDT
May 8th- 1pm-2pm EDT
June 12th- 1pm-2pm EDT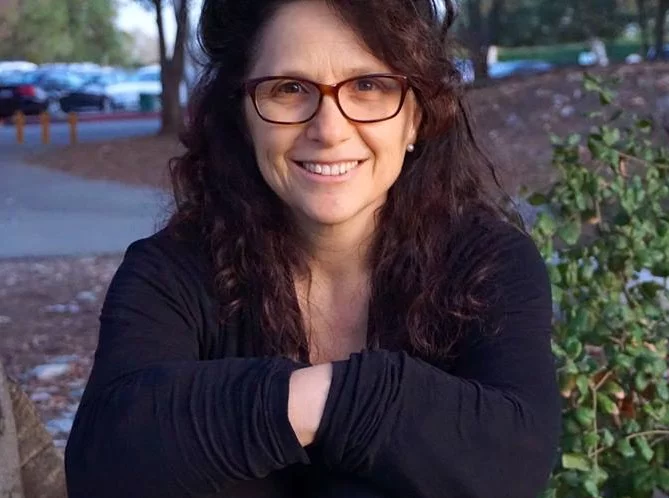 Leah's mission statement in life is to move, inspire and empower people to be their best selves. She started doing this as an informal educator, got her Masters in Education, and taught for a while in the public schools. While pursuing her other passions in the arts, she became involved in part time Jewish education in NYC. Once the two beautiful daughters joined the family, Leah focused more on administration and leadership in Jewish education, including mentoring and coaching avocational teachers to be successful in the part time Jewish educational environment Leah now lives with her family in Southern California continuing to perform while she builds a coaching career.

Strength Based Coaching Study Group
Hosted by Sebastian Puelma and Ginette Gaudreault
Meets once a month from 5pm-7pm EDT
OPEN TO EVERYONE
Dates for the Group:
April 30th 5pm-7pm EDT
May 29th 5pm-7pm EDT
June-TBA
July-TBA
We are two students who are passionate about Strengths and who desire to further ours and your knowledge on this subject. We invite you to join us on this Study Group that will explore different approaches in the use of Strengths in coaching.

The plan is to have four sessions of two hours each, where every session will be dedicated to a specific topic related to Strength based coaching. During the first session we will examine the approach of Strengths Model from Gallup. The second session will be devoted to Via Strength from Via Institute on character strengths. At each of the first two sessions of 2 hours, the last 30 minutes are planned to have a live coaching session with a trained expert in the Strength field. The two remaining sessions will be designed to reflect the interests and expertise of the participants.

Whether you have experience in this field or not, everyone is welcome. We are passionate about the subject and are very eager to expand our knowledge.

Prior to the Study Group sessions, we strongly recommend that you take both the Gallup Strengths Finders and the »Via Character Strengths assessments. Furthermore, it would be very helpful if you can read the Strengths Based Leadership by Tom Rath and Barry Conchie. ( Additional interesting books are "How full is your bucket" and "First brake all the rules")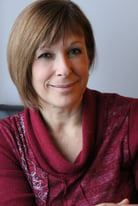 Ginette Gaudreault (SCM Student) is a woman of action who is passionate about her work and all projects she undertakes. She thrives on novelty, on completing innovative projects and on understanding the evolution of people and organizations. Entrepreneur at heart, she possesses outstanding positivism, fine listening skills and a great deal of humor. Ginette presents a non-conventional profile due to her diverse academic background and professional career. Transitioning from accounting to psychology and then transiting through entrepreneurship and NLP, today she's on the journey to becoming a certified Positive Psychology Coach.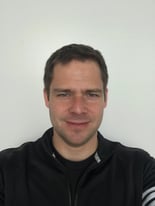 Sebastian Puelma (SCM Student) is a newly passionate Coach that discovered Positive Psychology and wants to learn all of it. He has been working in different companies, within them Procter & Gamble, adidas, in Sales and Supply Chain, for Markets and Global teams. He is passionate about people growth and making change happen.
Certified Positive Psychology Coach® Program.
The Study Groups are sponsored by the Certified Positive Psychology Coach® program which is approved for up to 215 ICF training hours. However, attendees do not earn ICF hours for attending study group meetings.

________________________________________
View our Privacy Policy here.
Julia Stewart Coaching & Training Programs
P.O. Box 410052
St. Louis
MO 63141-0026
Phone: 877-224-2780 (TOLL FREE IN US,CA,PR,GU)