Real Selling for Real Humans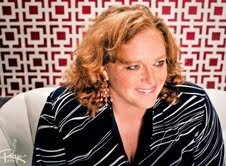 Does the word "SELLING" strike fear in your heart? Do you think selling is hard? Is your idea of selling based on how you have been sold to in the past? Will you do anything to avoid selling?
And do you own a business?
A business can't succeed unless somebody makes a sale, so if you're a business owner who loathes selling, you've got a big problem.
Because entreperenuers who hate to sell...

Worry that people think they're pushy
Keep their businesses secret
Wish they didn't need to sell
Have too few clients
Aren't helping people they could help
Don't enjoy their businesses
Feel like failures
Wonder if they should quit or...
Feel dirty when they do sell
Fortunately, it IS possible to sell without being pushy, manipulative, or sleazy. It's called...
REAL SELLING FOR REAL HUMANS
Learn to sell with grace, integrity and ease. When you take this 8-hour online sales training webiner series, which turns traditional sales techniques upside down, with Master Sales Coach, Mattison Grey, MCC, you'll learn to help people get what they want instead of manipulating them. Your sales will increase, your business will flourish, you'll serve your ideal clients and your clients will thank you.
"I've been really refining my 'sales' skills based on the class, and IT WORKS! I just got another client yesterday based on the knowledge, tools, and mindset you promoted with your class. And, the best part is, it's being authentic and helping people discover what they really want! THANK YOU!!!"
- Laurie Peterson, Founder of New Horizon Strategies, LLC
Usually, you would have to travel to Houston, Texas, to take Mattison's live sales training seminars, BUT...For the first time in four years, you can learn Mattison's groundbreaking approach to authentic selling from anywhere in the world, with this online sales training seminar series on four consecutive Thursdays, 3-5 PM Eastern/NY Time, starting January 10th. (Convert to your Time Zone)
Real Selling for Real Humans is only $399USD. Registration closes on Jaunuary 9th (one day before the training starts on January 10th).
Real Selling for Real Humans offers an incredible return on investment (ROI). Register to the right no later than 3 PM EST, January 9th. Or register here right now.
Get a bonus FREE audio when you register, 'Stop Talking & Get More Clients'. Coaches are already making more sales with the secrets they learned from it:
"Want Results? Less than 24 hours after attending the Stop Talking and Get
More Clients webinar, I applied two of the ideas Mattison shared and signed
up a new client for a 90 day coaching program. Even though my coaching fee
is very respectable, when I told the prospect the price she said 'it will
be worth every penny.' No money objection at all. What an awesome
feeling!

If I can do that with one hour of training from Mattison Grey I can't
wait to see what I can do with 8 hours In Real Selling for Real Humans.
Talk about buying clients – lots of them – This will change my business
in 2013! Want to sell with ease and grace? I can attest first hand that
this promise Mattison made is possible. I did it. Join me in Real Selling
for Real Humans."

- Nancy McCabe | Coach, Trainer & Facilitator for The Business Book Club
Dynamic Discussions, Inc, Where Ideas Are A Contact Sport