Life Coach Training
Life Coach Training for the coach who wants mastery certification & leadership

Life Coach Training: Become a successful certified life or business coach.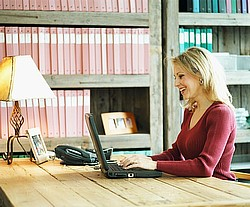 If you're looking for business or life coach training that will take you all the way to mastery and beyond, plus give you tools to build your coaching business from the ground up, this is it.
The School of Coaching Mastery's Ultimate Coach Training Program includes foundational courses in powerful coaching skills and paradigms that you will practice in class and can use with clients right away. In this comprehensive life coach training program, you'll also receive extensive personal development and business development training. You'll move on to our Certified Coach Training Program to prepare for IAC Certification and/or SCM Coach Certification. Finally, you'll attend the Advanced Coach Training Program, Certified Coach Trainer Program, and/or Innovators Graduate Seminar to design your unique area of mastery as a coach, and on to Graduation from the School of Coaching Mastery. All of this is included in your Ultimate Coach Training Program.
The following is a detailed description of the Full Coach Training Program:
Ultimate Coach Training Program (200+ training hours for beginning through advanced coaching)
* Coaching Groundwork and other Foundations classes (32 hr) More info
* Fully Alive Personal Development Program (24 hr)
* Certified Coach Training (100 + hr)
* Coach 100 Business Success (A proven system for attracting clients, plus 33 hr of classes on business, marketing and selling More info)
* Advanced Classes (TBA)
* Innovators Graduate Seminar
* License to TEACH our training programs
* Certified Coach Trainer Program
* Written materials are included; no textbooks to buy
* Your own webpage
* Access to SCM eClass archives 24/7
* Discounts on SCM Live Events
* Discounts on mentor coaching with IAC Certified Coaches
* Membership in the Mastery Coach Exchange
* Membership in Study Groups and Coaching Triads
* SCM Graduation and Coach Certification are included
* Register here:
Paypal secure shopping cart (May use credit, debit or echeck):
* Call 1-877-224-2780
FCTP installment plans available. Call or email for details. See details below.
Yes, it is possible to pay by phone or check.

Questions?: Email here.
Julia Stewart Coaching & Training Programs
P.O. Box 410026
St. Louis
MO 63141-0026
Phone: 877-224-2780 (TOLL FREE IN US,CA,PR,GU)
International callers please use Skype: jscoach1053