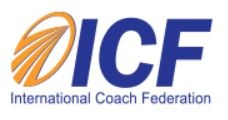 The International Coach Federation (ICF) is the oldest (est. 1995) and largest (23,790 members, as of June 2016) not-for-profit professional coach association and certifier of life, business, and executive coaches (18,710 current ICF certified credential holders).
Periodically, the ICF, via PricewaterhouseCoopers LLP, administers a global study of coaches worldwide (including non-ICF members), the results of which, comprise a snapshot of where the profession of coaching is, right now, and where it seems to be headed. These coaching results may be the most accurate available.
Here are some fascinating highlights...
Over 15,000 respondents, from 137 countries, took the survey.
The ICF estimates there are over 50,000 professional coaches, worldwide.
Coaching earns over $2 Billion per year in US Dollars.
How much do coaches earn, yearly?
Income varies widely, but then, so does purchasing power.
Other factors include number of years practicing and type of coaching practiced.
Globally, coaches average $51,000 per year USD.
The highest earners are in Oceania ($73,000+), followed by N. America (almost $62,000), and W. Europe ($55,000+).
Lowest earnings are in E. Europe, Latin America, and the Caribbean ($18,000+ - $27,000+).
Most coaches (75%) expect their annual income to increase in the near future.
Some coaches (45%) expect their fees to increase in the near future.
Do coaches need coach training and certification?
The future of coaching:
The largest numbers of coaches see the greatest opportunities in Increasing awareness of the benefits of coaching (38%) and credible data on the ROI/ROE of coaching (26%).
An amazing 84% of coaches believe coaching can influence social change (that's one of the reasons I started this school).
54% believe coaching should be regulated.

85% of those believe professional coaching associations should be the regulators.
Get 125 ICF Approved Hours of Coach-Specific Training Here: