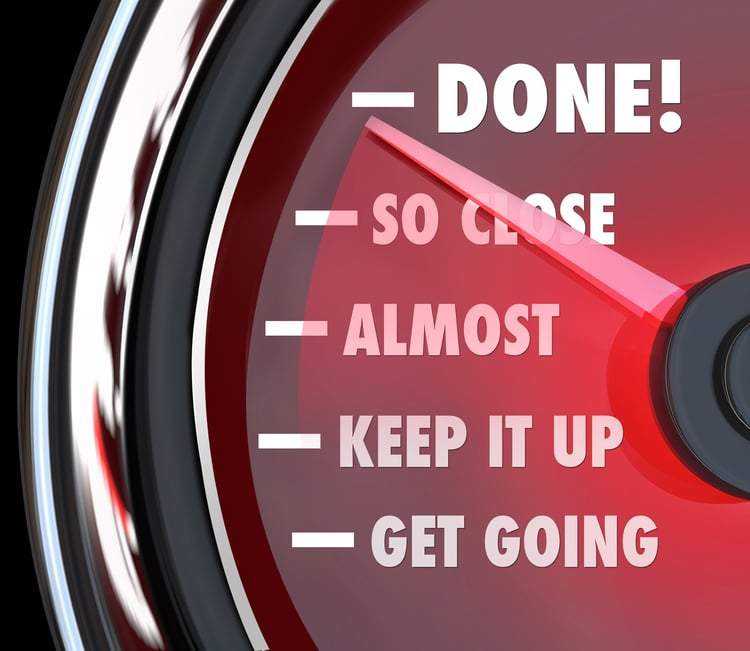 Managing Progress and Accountability is often the most important ICF Competency but many coaches struggle to do it well.
What makes Competency #11 so important is that, for your client, reaching their goal is what matters most. You may occasionally have coaching sessions in which your client has such profound insights that new awareness is the chief deliverable for those sessions. Coaches love insights but for many of our clients, insights are just a means to an end and that end is what your client hired you for: reaching their goal.
What exactly is Managing Progress and Accountability?
You're forgiven if you're a bit confused because the ICF's materials talk about this one differently in different places, or at least they seem to. The word that confuses most coaches is, "Accountability". Many assume that means the coach holds the client accountable for what they plan to get done, but that is the weakest way to do it. A stronger way is to have the client determine their own forms of accountability. Stronger still, is to help the client set goals that are closely related to their most important personal values so their own passion helps them follow through.
Here's what I mean about confusing text (from the ICF's comparison levels):
"Ability to hold attention on what is important for the client, and to leave responsibility with the client to take action.
Staying focused on what is important for the client and holding them accountable."
So is the client responsible for their actions or does the coach hold them accountable?
What makes Managing Progress and Accountability difficult?
The same issue that makes Establishing the Coaching Agreement challenging, namely keeping track of a linear process while maintaining holistic presence, also makes Managing Progress and Accountability a challenge, because most people don't do both at the same time except during activities they've mastered that use their personal strengths. In other words, this will probably take quite a bit of practice to master even for highly talented coaches.
What happens when you Manage Progress and Accountability like a pro?
First, you focus on what's most important to your client rather than getting hung up on the idea of holding them accountable. The more important the goal, the less accountability they will need.
That focus on importance begins at the beginning of the session, not the end, even though this is the last Competency.
Identify both small and large goals and align smaller goals with bigger (most important) goals.
Let the client lead in choosing what, who, when, where, etc.
Within the framework of importance, a.k.a. values, passion, inspiration, fulfillment, legacy; help the client apply their strengths and get assistance as needed from other people, tools, systems, and structures.
Get a commitment for a date and time when they will act, usually the sooner the better.
Both you and your client must fully believe that the plan is both sufficient and sustainable, that they will follow through, and reach their goals.
Just before the session ends, ask the client what they are taking away from it.
Start practicing Managing Progress and Accountability as a framework for your entire coaching session and you will master it.
[UPDATE, October 10, 2019: The ICF just announced major changes in the Core Coaching Competencies to owners of ICF accredited coach training programs. As an owner of the ICF accredited Certified Positive Psychology Coach Program, I received a copy of the new Competency model but was asked to keep it confidential until they release the new model to all members. Accountability is still mentioned but is no longer as prominent. I'll write more when the full release occurs in November.]
Learn more about ICF coaching with the Certified Positive Psychology Coach Program, now accredited for 200+ ICF hours, enough to meet the training requirement for the ICF Master Certified Coach (MCC).