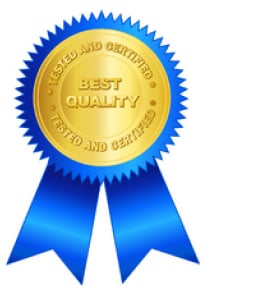 If you're like most new life coaches, you've researched the life coach profession wondering what training and life coach certification you need. You're smart to wonder about both from the start, to make choices and take action, for critical reasons.
The choices you make at the beginning of your coaching career are analogous to the windup and follow-through of a baseball pitcher. Everything the pitcher does in those short moments determines the direction and velocity of the ball - and whether or not s/he strikes out her opponents.
Professional ball players get extensive training, coaching and practice, since childhood, before they make it to the majors. Life coaching isn't nearly that structured. As a result, most coaches are inadequately prepared when they try to enter the 'big leagues'.
Many life coaches think they've been coaching for years, but it's extremely rare for an amateur coach to coach at a professional level. How do I know? I've been listening to amateurs and professionals coach for over a decade. The difference is huge. Moreover, it takes time to develop genuine professional skills, usually years.
But there are choices you can make early on that will help you coach like a pro much sooner. The simplest choice, one that will pull you towards success for years, as opposed to getting stuck by trying to figure it all out as you go along, is to decide to get a major life coach certification.
Which life coach certifications are considered best?
The most widely recognized life coach certifications, or credentials, are offered by the International Coach Federation (ICF). Sixteen years after being founded by Thomas Leonard, the ICF claims, on their LinkedIn Group, nearly 7,000 credentialed coaches in over 70 nations. There are three ICF credentials, ACC, PCC and MCC. All are based on coach-specific training at approved or accredited schools, the number of professional coaching hours, an ethics pledge and perhaps a test; or something called the 'Portfolio' approach, for coaches who don't have coach training.
Another highly-respected life coach certification, which is the one that I have, is the International Association of Coaching's (IAC) Certified Coach credential. Eight years after being founded by Thomas Leonard (yes, the same man founded both), the IAC lists less than 50 Certified Coaches (correct me, if I'm wrong) on their site. I belief this number was at least double a few years ago. The IAC-CC life coach certification is based on an online test, an ethics pledge and demonstration of what the IAC calls 'Coaching Mastery'. I'm not sure whether the lack of IAC-CC's represents the degree of difficulty, a lack of popularity, both, or something else, but this is a highly credible life coach certification.
Why you need to decide on life coach certification now:
Kids who decide they want to be Big League pitchers devote way more of their time to training and practice than those who are just playing for fun. Preparing for a major life coach certification works the same way. It compels you to:
Get a substantial amount of life coach training

Study what you're learning and pass all the tests

Get a mentor coach for customized assistance

Coach a lot of clients

Understand and commit to professional coaching ethics

Practice, practice, practice
In other words, choosing to become a certified life coach now, puts you on a path similar to the kid who dreams of becoming a professional ball player - and succeeds. It demands much more from you and also offers far more.
Just as baseball players who play in the majors make many times what players in the minors are paid, so too, successful professional coaches make ten times or more what their competitors make.
Several years ago, the ICF published the results of a world-wide coaching study which showed that 10% of coaches who responded to the study reportedly made $100,000 per year or more, while 50% of respondents reported that they made $10,000 or less. In other words, the top 10% made 10 times more than the bottom 50%. In my opinion, that's like the difference between the majors and the minors.
Why do you need to decide on life coach certification early?
You don't have to, but it can help you save time and make more money. Most master coaches that I've talked to say that the decision to be a high-quality coach put them head and shoulders above the competition early and helped them stay there. Virtually all of them have ICF or IAC coach certification, or both. Working toward a major certification is a framework that simplifies choices and accelerates your progress.
Additionally, demands on your time increase as you establish your business, so trying to go for life coach certification later means you'll have to take time away from your business, which could cost you clients and money. You may make more money after you're certified, but you could make less until then.
So how do you get life coach certification?
Visit both the ICF and IAC web sites and read the steps to becoming certified. Choose which coach certification you want and put yourself on the path to getting there. This will include a coaching school that prepares you for the certification of your choice and you'll probably want a mentor coach who holds that certification, as well.
Can I get a life coach certification from my coaching school?
Yes, but it won't carry as much weight. Certifications from schools vary widely. Some have rigorous standards; others have no standards at all. Life coach certifications from the ICF and IAC are the industry standard.
What's the difference between life coach certification or business coach certification?
Neither the ICF nor IAC makes a distinctions between life coach certification and business coach certification. The skills are basically the same. It's often said that 'All coaching is life coaching.' It's your experience with business that sets you apart as a business coach. Any niche or specialty you choose will likely be based on experience.
To increase School of Coaching Mastery's students' options and pathways to the majors, we're currently working toward ICF accreditation, in addition to our IAC License. We're already using both the ICF's Core Coaching Competencies and IAC Coaching Masteries within our Master Coach Training Program. We believe we are the first coaching training school to actively use both.
Click the button below to find out more about life coach certification at School of Coaching Mastery: