Coach Launch Training
JOIN COACH LAUNCH PRO & QUALIFY TO JOIN THE PREMIERE PROFESSIONAL COACH ASSOCIATION, THE ICF
Get the Foundation You Need to Become a Successful Coach Quickly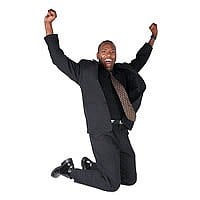 If you're a new coach and you want the training you need to start your business, then Coach Launch Pro is for you.
COACH LAUNCH PRO is for the new coach who wants to build thier own coaching business. It includes 10 Foundations courses, 6 personal development courses, plus the innovative Coach 100 Program to build your business, so you can start attracting coaching clients quickly.
It's all virtual. Enjoy the convenience of live tele-webinars. Listen to recordings 24/7 or watch the videos and read the Coaching Guides, all included. Join the community of others who are learning coaching skills, just like you. Everything you need is included in one low fee.
You'll learn coaching skills, philosophy and personal development, including our signature program, COACHING GROUNDWORK ADVANCED. You need them all to coach really well. When you successfully complete Coaching Groundwork Advanced, you'll be a Certified Competent Coach.

Plus, you'll get business development classes, your own webpage, and an online feedback system, so you learn from every client you coach. Plus get free student memberships in the exclusive coach directory and online coaching-business-in-a-box. Discounts on mentor coaching and a lot more.

When you complete the Coach 100 Challenge, we'll award you the Certified Experienced Coach designation.
Tuition and Details
COACH LAUNCH PRO - $2495USD
Call +1-877-925-5563 to pay by phone or check.
Coaching Groundwork Advanced, includes SCM-CCC Certification (16 hrs)
Intro to Spiral Dynamics for Coaches (8hrs)
Ethics for Coaches (8 hrs)
Distinctions and Paradoxes (4 hrs)
Coaching Values, Needs and Strengths (8 hrs)
Coach 100 Program + certification (24 hrs)
Fully Alive Personal Development (24 hrs, pre-recorded)
VIP Access to Free Coach Training (28 hrs, pre-recorded)
SCM Audio Archive
Coach Directory student listing
Your own webpage
Your private coaching feedback system
Qualify for 2 certifications: Certified Experienced Coach & Certified Competent Coach
68 hours of live tele-webinar training, plus 50+ hours of pre-recorded audio, video, written formats, plus 2 certifications and everything you need to launch a successful coaching business!


For help with international currency conversions, use this simple calculator

http://www.xe.com
Julia Stewart Coaching & Training Programs
P.O. Box 410026
St. Louis
MO 63141-0026
Phone: 877-224-2780 (TOLL FREE IN US,CA,PR,GU)
International callers please use Skype: jscoach1053