Coaching Study Groups
Coaches support coaches to become masterful.
One of the best ways to master your coaching skills is to participate in weekly or monthly study groups with your peers. They are led by senior members of SCM training programs and are free of charge. Some are open to the public; some are only for our members.
HOW TO SIGN UP: There are two steps. Sign up for free using the brief form to the right. You'll receive a welcome email with a link where you can choose the specific session meetings that fit your schedule. Once you've registered for your specific meeting time/s, you'll receive a welcome email with a link that is unique to you and the session you'll attend.
This service is free to SCM members, as well as non-members. However, recordings of study group meetings are only free for SCM members. If you're a non-member who would like a study group recording, you may buy it at left.
---
POSITIVE PSYCHOLOGY COACHING STUDY GROUP - FALL 2016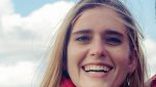 Hosted by Adele MIller
Meets twice a month
* Wednesdays 3PM-4PM EDT
* Thursdays 8PM- 9PM EDT
OPEN TO EVERYONE
Positive Psychology is not only one of the fastest growing areas in world of psychology, but as the center building block for the coach training program offered by the School of Coaching Mastery, positive psychology is an area that can only benefit us as we find ways to learn, discuss, and apply the vast array of information available.
This three month long study group is an opportunity to explore positive psychology through an additional lens. Each virtual meet up will include an opportunity for discussion of the book of the month, an open discussion period for the general topic of Positive Psychology, an opportunity for peer coaching, and for those in the Advanced Positive Psychology course an opportunity to practice offering your final presentation.
In October we will be discussing Tal Ben-Shahar's book, Choose the Life You Want: The Mindful Way to Happiness, in November we will be discussing Angela Duckworth's book, Grit: The Power of Passion and Perseverance, and in December Brené Brown's book Daring Greatly.
Dates for the class:
Adele is a certified life coach with a passion for living and learning. Having spent a year of study working on her Certificate in Positive Psychology from the WholeBeing Institute, Adele took from the course not only a better understanding of this arena of study, but more importantly language to reframe and better understand her own life. Over the course of the year studying with Tal Ben-Shahar, Adele was given the guidance and opportunity to examine her strengths and see them as the positives that they are. She was able to begin her own journey of differentiating resilience and vulnerability from being hardened in this world. Adele was able to see her rise above poverty and abuse not as a fluke, but as a solid case of post-traumatic growth. With that experience behind her, Adele knew that her drive to bring Positive Psychology tools and research to more people was in full motion and immediately began her study with the School of Coaching Mastery to become a Certified Positive Psychology Coach. While studying at the school, Adele has fallen in love with coaching and sees that the support of other coaches is just as vital to her vision of the world as supporting her clients. With her coaching business established and her drive to help others still in full force, Adele is reaching back to her foundation as an educator to bring this study group to life.
A special note to CPPC candidates: We encourage you to practice presenting your final project in this supportive environment.
Please come and join us for an hour of practice, discussion, and a few laughs along the way, trust me! Think "positive" and jump in...
This study group does not offer ICF CCEs. However, it is sponsored by the ICF-Approved
Certified Positive Psychology Coach® Program.

________________________________________
Certified Positive Psychology Coach® Program.
View our Privacy Policy here.
Julia Stewart Coaching & Training Programs
P.O. Box 410052
St. Louis
MO 63141-0026
Phone: 877-224-2780 (TOLL FREE IN US,CA,PR,GU)